Philly Stations of the Cross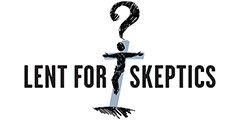 If you cannot find Christ in the beggar at the church door you will not find him in the chalice.
– St. John Chrysostom
…..
Dear readers,
Lent is a good time for me to admit I can't make sense of the suffering in the world.
One common Lenten devotional practice I've been doing is the stations of the cross. Physically walking from station to station, we recount Jesus's journey to the cross. You only see the suffering. There's no Easter story to the stations of the cross. Just suffering and rejection.
The stations of the cross feel honest because they're what real life often looks like. Most of the time I see suffering. Sometimes stories have happy endings and sometimes I get to see them, but not always. The stations of the cross are like that. Jesus's journey to the cross is validation for failures. It's just one shitty thing after another. I wasn't there when Jesus died, but here are the stations as I've experienced them in my city:
Chuck has a permanent disability from a debilitating surgery. He receives no visitors.
Joey is evicted and stays homeless through a bone-chilling winter.
Aaron is involuntarily hospitalized for the third time in a year; police slap handcuffs on him and carry him out in a paddy wagon.
Franklin loses his fingers and toes to frostbite.
Ray loses both legs to frostbite.
Workers intervene as one homeless man assaults another.
Larry dies homeless.
Jack dies homeless in an alley; his body isn't found for two weeks.
I call Wendell's sister to inform her that her brother is dead.
Fourteen stations of defeat and misery drag on and on. That bleak story ends in resurrection. I sure hope these ones do too. But, the stations of the cross have been a good experience for me as I try to reconcile all the hurt in this place. Meditating on the suffering of Jesus has ultimately led me to consider the suffering of those I know. It's helped me see the sacredness and dignity in all who suffer – which turns out, is pretty much all of us.
If you've never given the stations of the cross a whirl, I recommend trying it. Don't let finding Jesus in sorrow end when the meditations and prayers are finished. Let me know what other stations of the cross you discover along the way.
Naomi Wildflower is a coffee snob, an urban cyclist, and an Episcopalian. While once a Torontonian, she currently lives in the beautiful neighbourhood of Kensington in Philadelphia, Pennsylvania.






We'd like to hear from you. Send your questions, comments, and feedback about Lent for Skeptics to lentforskeptics [at] geezmagazine [dot] org


Return to Lent index page
Editor of Lent for Skeptics: lentforskeptics [at] geezmagazine [dot] org