Geez wins awards U.S. and Canadian church press conventions 2015
Once again I'm humbled, delighted and honoured for Geez magazine to take part in and win awards at both the Canadian and U.S. church press conventions.
We got top honours for a Canadian magazine, and Josiah Neufeld's story, Preparing for a Beautiful End, won an honorable mention (which nets him a $100 prize) for the A.C. Forrest Memorial Award for "socially conscious religious journalism."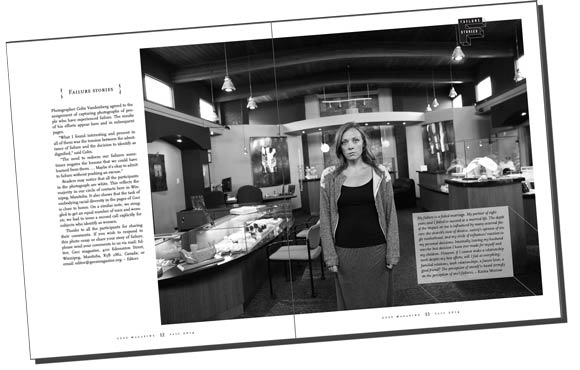 We got top honours in both the U.S. and Canada for both design and photography categories. On a side note, we give inordinate amount of intention to both photography and design, so this is deeply gratifying, and much credit goes to our designer Darryl Brown (yay Darryl!).
Reporting on last year's awards, I reflected on why we bother mentioning awards. I still like those reasons:
For morale boosting; it's fun to "win" something. For community building; these are our colleagues in independent journalism seeking to challenge commercial media and prevailing (predatory) capitalist values.
For awareness-raising; if we win an award for our coverage of civil disobedience or for our feminist documentation of the patriarchal scriptures that promotes a social gospel of liberation for those who suffer from systemic injustice.
For promo reasons; it gives us a reason to talk (i.e. brag) about ourselves and (humbly) spread the word. Maybe by doing so we can earn a few more subscriptions, to state the obvious.
But also, I hope we can bring more hope and support to those in our midst who bring their spiritual convictions to the fore of the struggle for social justice, environmental rejuvenation, animal ethics, food politics and every other good cause.
See some details of the awards below.
With gratitutude, and on behalf of the workers, board members and many volunteers,
Aiden Enns, Editor, Geez magazine.
Associated Church Press
2015 Awards Results For Geez
Award of Excellence [first place]
Art/Design/Graphics: Magazine/Journal Design: Entire Issue
Geez 36 Winter 2014, "The End," by Darryl Brown
Award of Excellence [first place]
Art/Design/Graphics: Photo Spread W/Article or Cutline: Magazine/Journal
Photo series: "Failure Stories," in Geez 35
by Colin Vandenberg, photographer; and
Kyla Neufeld, editor
Award of Merit [second place]
General Excellence: Best in Class/Print: Denominational or other Special Interest Magazine
Issues 34-36
Tim Runtz, Kyla Neufeld, James Wilt, Aiden Enns, editors; Darryl Brown, designer
Honorable mention
Reporting and Writing: Department: Print Media
Civil Disobedience section by James Wilt
Canadian Church Press
Awards results for Geez 2015
Honorable Mention
A.C. Forrest Memorial Award
Preparing for a Beautiful End
by Josiah Neufeld
Geez 36 Winter 2014, "The End"
First Place
Photo Essay (B&W or Colour), Magazine
"Failure Stories"
by Colin Vandenberg, photographer, Kyla Neufeld, editor
Geez 35 Fall 2014, "Life After Failure"
First Place
Edition Layout & Design, Magazine, circulation up to 9,999
Geez 36 Winter 2014, "The End"
by Darryl Brown, designer
and Aiden Enns, creative director
First Place [This is the big one!]
General Excellence – Magazine