We Will Eat! Pro Tips from Post-Apocalyptic Survivors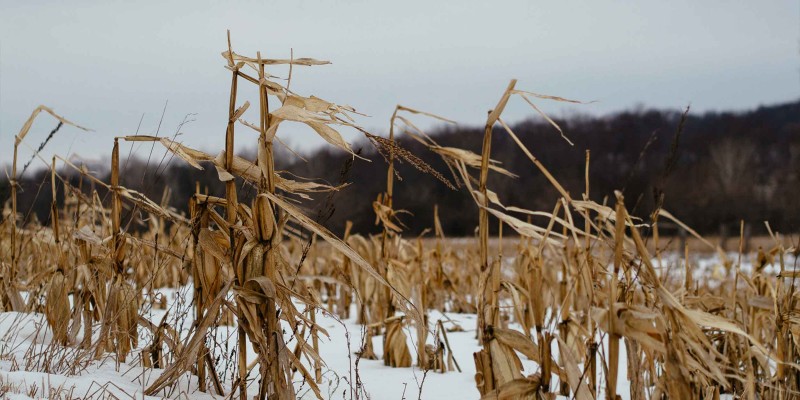 Prophesies feel like fiction until you are on the other side of them.
My Father, a white American, my mother, a copper-toned Mattaponi, and I, an expression of the two, stood quietly reading a plaque at the Jamestown Museum. "A great danger would arise from the Chesapeake Bay and destroy the Powhatan Confederacy," warned a Powhatan priest's doomsday prophecy. Jamestown is where the colonial bomb went off: a nuclear explosion with cancerous results. Ask a Native about their plans for the end of the world and we will tell you that the apocalypse has already occurred. Many people believe all Natives are dead. Perhaps I am a post-apocalyptic zombie. Take that, appropriated Halloween costumes!
POST-APOCALYPTIC PRO TIP: Ditch the Native American costume.
After our "Old World" tour, we travel through the wastelands to the reservation. My grandfather's garden is in full glory: corn tall and proud with its tasseled headdress, seed pods shaking like ceremonial gourd rattles, and potatoes hiding in secret underground sweat lodges. It's loud in the kitchen. Each member is shucking corn, snapping beans, and sweating over the stove. I believe survivalists call this "prepping." On the stovetop bubbles a large pot of greens, grown and freshly picked by my cousin. Greens are Papa's favourite. "They keep you regular!" he advises.
PRO TIP: Catastrophic devastation is tough, don't be constipated.
Papa thoroughly enjoys the roar of laughter, chopping, and snapping. Around the table, no matter how many show up, there is always enough food. Like clockwork, we break out in song with as many harmonies as there are family members. We are the descendants of the sole survivors and we are about to eat!
PRO TIP: Practise your harmony part.
Back in Detroit, I bunker down in the basement of our urban Indian centre to pass around traditional seeds. Seed Keepers share how these tiny relatives pulled through. Some seeds were sewn into garment hems as they crossed Trails of Tears. Others were carefully cultivated throughout generations. Some were emancipated from dusty university coffers. In this underground hideout, we encircle to learn the craft of planting, growing, harvesting, and preserving. All head to the kitchen to taste these gifts of goodness. The fruits are the descendants of the sole survivors and we are about to eat!
PRO TIP: Spontaneity is hot but disaster is time-consuming. Don't forget to schedule cultivation (and procreation . . .).
Revelation prophetically tells of a changing of worlds. In utter chaos, the "Old World" will be transformed into a new heaven and a new earth. And right in the middle of the ecological and societal collapse and reordering, there is a celebratory meal. Jesus is eating with his bride at the marriage supper of the Lamb. He encourages us to always be ready. So I share this experiential knowledge with you. With all the mystery surrounding this final destruction and rebirth, this one thing I know for sure: there will be feasting!
PRO PREDICTION: We will eat!
Sarah Quint (Mattaponi) is the co-pastor of Monroe City Church of Monroe, Michigan (Potawatomi territory). She is a traditional storyteller and writes songs in her tribal tongue. Her superpower is story craft. Traditional storytelling preserves language, wisdom, history, and culture. Also, it's highly entertaining when the wifi is down.