We Don't Decide Who Our Kids Are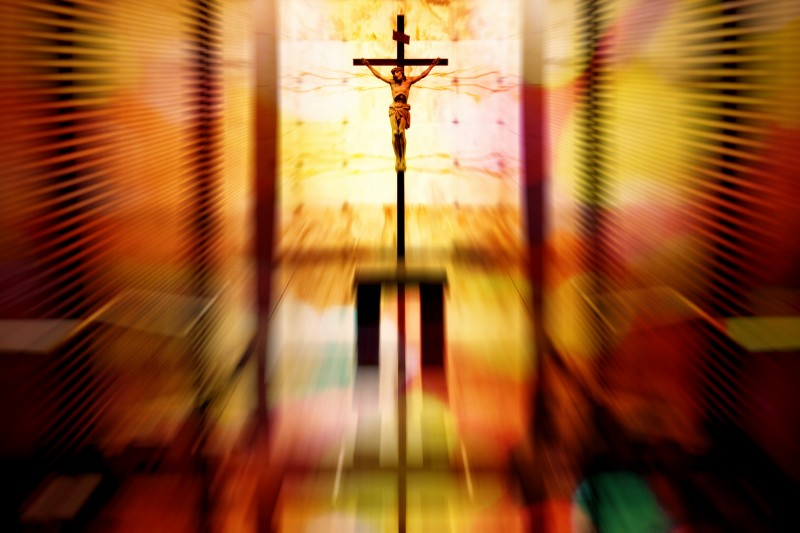 As a young mother I was part of a radical Catholic community that was out to change the world.
I believed that the kids in our church would continue that: that we would raise them to love God and love what we were doing as a church and want to continue it.
But that's not what happened. Four-year-old Bridget burned her hand on hot candle wax at a vigil against the first Gulf War and refused to ever go to another anti-war march. None of my kids share my youthful enchantment with voluntary poverty, after having been raised in it. I'm pretty sure none of them even believe in God, let alone carrying on Christian community – but they're too kind to tell me. So if I was supposed to be raising the next generation of radical Christians, I failed.
But if my task was to raise some human beings with large hearts – strong women who are kind, compassionate, intelligent, and aware – well, that happened.
As mothers, as parents, we don't decide who our kids are. We help them find out who they are, give them direction, and see what they do with it. The world needs more self-giving people. Personally, I'm not so fussed about their theologies.
Ruth Sawin is the mother of three grown daughters. She lives in upstate New York, once the home of the Seneca Nation. A favourite memory of her grandmother is the fudge she mailed her when she was in third grade: "Nothing can match my Nana's fudge."
Image credit: "Jesus on a Cross," Waverly, Oakland, California, Thomas Hawk CC, flickr.com//thomashawk.
Dear reader, we welcome your response to this article or anything else you read in Geez magazine. Write to the Editor, Geez Magazine, 1950 Trumbull Ave Detroit, MI 48216. Alternately, you can connect with us via social media through Twitter, Facebook, or Instagram.