Culturosities
Smart prayer
Thanks to a new iPhone app by Bible-giant Zondervan, people around the world can now pray the same prayers at the same time.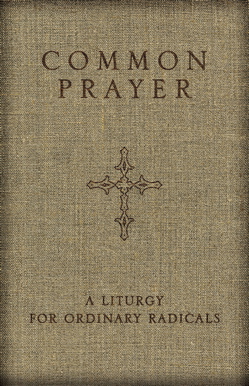 The Common Prayer app pulls up morning, midday and evening prayers from the book Common Prayer: A Liturgy for Ordinary Radicals (Zondervan, 2012), co-authored by Shane Claiborne, Jonathan Wilson-Hartgrove and Enuma Okoro. With features like recorded hymns, built-in Bible links (internet connection required) and prayer-notification settings, you can participate in the liturgical practice of collective prayer "at a time that works for you." In other words, you can be solo and quasi-communal at the same time.
In an age of digital everything, it's inevitable that prayer gets packaged for a smart phone. It makes sense. But does it really work? Maybe not.
Sherry Turkle, MIT professor and author of Alone Together: Why We Expect More from Technology and Less from Each Other (Basic Books, 2012), writes in the New York Times that we "use technology to keep one another at distances we can control: not too close, not too far, just right," something she's dubbed "the Goldilocks effect." As a result, we exchange conversation for connection, preferring to be in the company of a thousand friends, rather than conversing with just one.
This is an attitude that hardly seems conducive to sincere, communal prayer. And the fact that users of the Common Prayer app can send texts and tweets while they pray seems more like what Turkle calls a "rush to connect" than a desire for communal devotion.
Still, the Common Prayer app may help check people's judgment. Instead of rolling our eyes at the person who obstructs pedestrian traffic with her head bent, eyes downcast and thumbs dancing, we could be gracious and think, "That's alright, she's probably praying."