Seeds Are Our Lifeline to Future Generations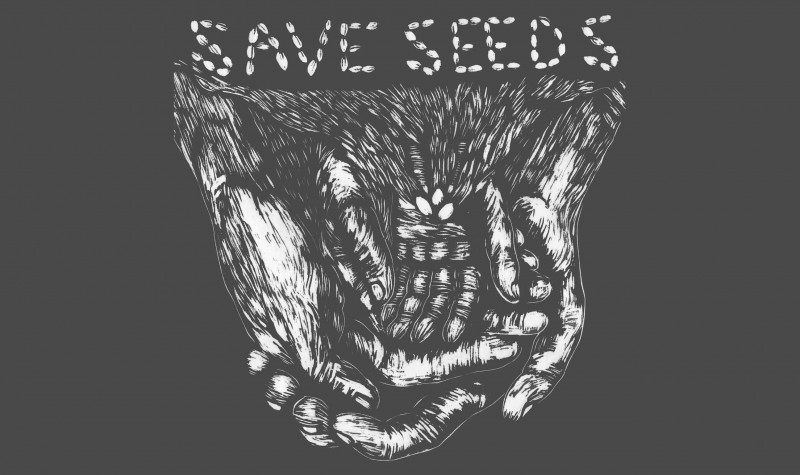 We look to the seeds to sustain our future.
Eloheh Indigenous Center for Earth Justice and Eloheh Farm & Seeds is a learning centre, farm, and community that includes a seed bank and a seed store. My husband, Randy, and I consider ourselves to be co-sustainers of the land and of the seeds. We understand seeds as our lifeline to the future generations. Seeds are not an object, but they are precious relatives to be enjoyed. Each seed is beautiful, unique, and life-giving. When I hold the seeds in my hand, I talk to them as if they were my own children. I want the best from them, so I treat them with love and respect, and in return, they give us their best. If we don't attend the seeds properly, we are simply cutting ourselves off from Mother Earth and our future as co-sustainers of the Earth.
At Eloheh we are also in the process of decolonizing and Indigenizing our foodways, starting with the seeds. Each seed holds the DNA and history of a particular Indigenous people's relationship with them and with the food or medicine they represent. Many heirloom seeds from the Americas are actually Indigenous crops, loved and cared for by generations of Indigenous peoples, but have been given the names of white settlers who tended them for a relatively brief period of time. This colonization of the seeds robs the seeds of justice and relationships with their original seed keepers, the people who nurtured them for sometimes thousands of years. At Eloheh, we are in the continuous mode of researching the origins of the seeds we keep and then reclaiming them for their original host keepers by renaming them. A few of these include the Blue Carib Squash (Blue Hubbard) and the Prima Olmec Tomato (Principal Borghese).
As a woman who tends the land, I feel women's voices are so important right now, especially as more and more people continue to become planters and decolonize their minds from a toxic Western worldview. Women are life-givers, a sacred privilege that allows us to bring life and nurture our children and grandchildren. It's natural for us to speak of justice and equality from a position of strength, especially when talking about the land and our food and our seeds. If women don't show up and speak up, the world loses an essential part of its humanity. And we need our humanity now more than ever. When we think about our land, food, seeds, and futures, we need to listen to the wisdom and strength and love in the voices of women.
In March, we were overcome by so many seed orders that we even had to shut down for a while in order to get them all out to those who ordered them. Based on our experience, I'd say people are planting right now at ten times the rate they were two years ago. Maybe it's because of the pandemic. Maybe because society is finally starting to realize that we are better off growing our own food. Maybe it's just part of the decolonizing process. I think it's a good sign, though. Planting is one way people can get back in touch with Mother Earth and understand the reciprocal relationship we have with the plants.
I hope that people will come to know the need of loving the seeds, especially now in a time of global pandemic and uneasiness that we are experiencing from the Earth because of colonial foolishness. We look to the seeds to sustain our future.
Edith Woodley is a mentor/teacher concerning Native American Spirituality and creation. A mother, grandmother and farmer/seed-keeper. Raised on the Wind River Reservation, Edith is an Eastern Shoshone tribal member. She is co-sustainer with Randy Woodley at Eloheh Indigenous Center for Earth Justice and Eloheh Farm & Seeds.