Purity Art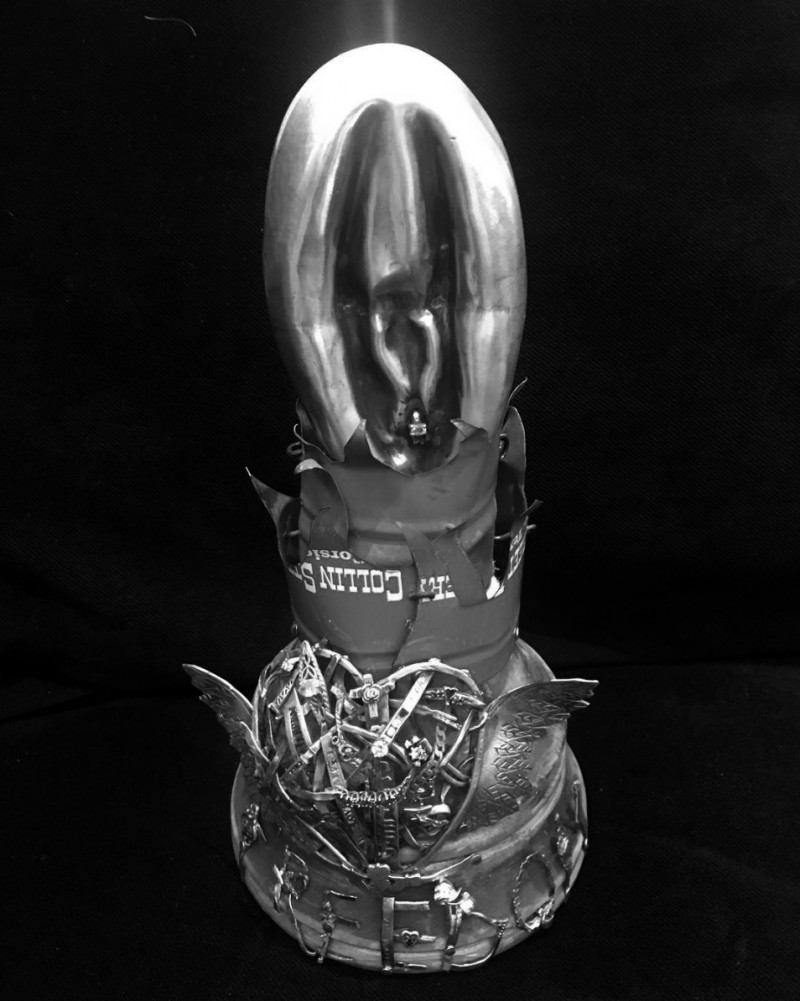 A sculpture of a vulva, crafted out of purity rings, was presented to Gloria Steinem by Lutheran pastor Nadia Bolz-Weber.
170 were donated for the project and were fashioned together by artist Nancy Anderson of SweetBird Studios. The sculpture depicts a vulva emerging from a ring of flame, alongside the word "Freedom."
Purity rings are a longstanding symbol of the purity movement. These rings symbolize a promise to abstain from sexual activity before heterosexual marriage. Most purity rings are given to young women by their father figure during a community ceremony.
"I heard terrible stories about the impact sexual shame had on the members of my church – the harm in their lives and in their bodies from the toxic messages they were told were based on the Bible," Bolz-Weber told Publishers Weekly. "We are reaching for a new Christian sexual ethic that's not based on a standardized list of 'thou shalt nots,' but on concern for each other's flourishing, letting go of shame."
Image credit: "Sculpture of a vulva by Nadia Bolz-Weber," Nadia Bolz-Weber, instagram.com/sarcasticlutheran.
Dear reader, we welcome your response to this article or anything else you read in Geez magazine. Write to the Editor, Geez Magazine, 1950 Trumbull Ave Detroit, MI 48216. Alternately, you can connect with us via social media through Twitter, Facebook, or Instagram.