Parable of the Spear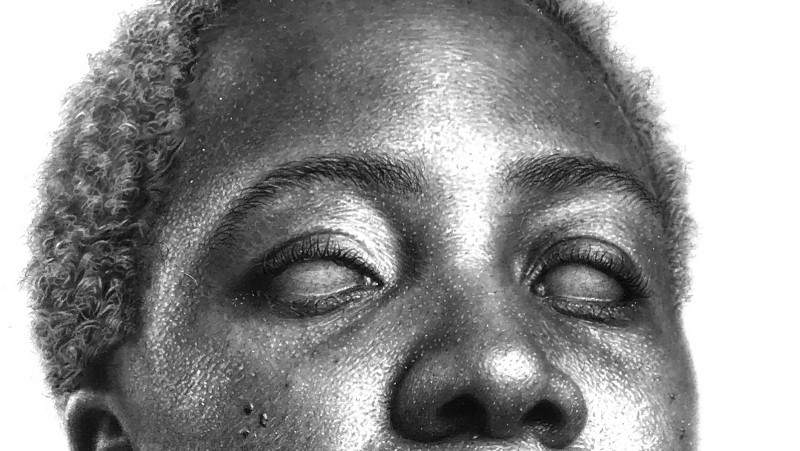 The beast had turned itself into a machine.
I'm a New Afrikan Socialist. My ancestors were captured by a greedy spirit and dragged across the ocean. Some jumped overboard to give themselves back, an offering to our mother. Some heard the call of lightning and thunder and flew back to the land of our parents' parents. Others were snatched and eaten. So this beast can shit out money.
My father is a socialist too. A Black Marxist. He was born a Negro but at some point said "Fuck You" to the beast that was grooming him to be a snack.
Like when you make sauerkraut, you soak it in shit and it turns into something especially digestible.
Unfortunately, the beast began gnawing at him anyway. "We all got to make a living!" The beast had turned itself into a machine. So rather than being a snack, Pops became a cog. Sometimes he jammed by grabbing hands with gears around him. Jammed that fucker good!
But his thoughts turned mechanical. All he sees are little machines and big machines. Now he's fighting for our people to be equitable machines, so we all have gas and oil. And he is oh so tired.
My momma taught me how to carve. I listen to the wood and watch it unfold inside my hands. There's a tree outside my window. One day, it told me, it will become a spear.
My auntie said, "Get that money, boy!" Sometimes I sell a carving but each dollar in my hand nips my fingers with tiny syringe teeth. I feel the blood drop,
the blood drip.
My grandma and my momma taught me how to pray. Sometimes they prayed to the sun, to save us from our sins. Sometimes they prayed for the blood that we all may be sacred. Sometimes they prayed to the machine to feed us another day
our daily bread.
Me, I'm just an unemployed ex-con son of the ones who said "Fuck You" to the beast as it turned into a machine as it disguised itself as democracy.
I pray to the spear, to my hands, to all hands.
I pray to the thrust of the living wood as it jams the grinding cogs
And billions run free in beautiful
Bewildered circles under the sun Under the trees Under the ever flowing blood.
Owólabi/Will See is a Detroit, Michigan cultural organizer. He is a divorced father, an Orisha priest of Sango, and a grassroots organizer with a passion for bringing the liberation lessons of Detroit to global audiences. He is a resident writer with Geez.
For Leroi, For Bridget, For JulieQ.