Why Community Is a Bad Idea for Christians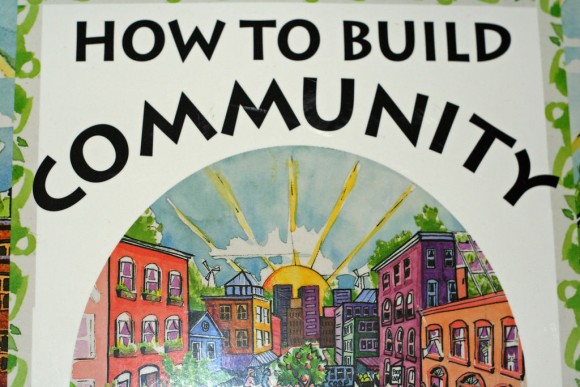 Since the early 90s, disaffected post-Evangelicals have been scouring for alternatives to the individualism that pervades North American Christianity. Worn out by the "personal saviour" paradigm (and desperate for some way to integrate newfangled commitments to "social justice" with religious belief) many of us have drifted away from the faith of our adolescence and toward more "left-leaning" religious movements – e.g. the emergent church, new-monasticism, and post-liberal theologies. Motivated by the irresistible promise of possibility, we set out to "save the world" and began to re-imagine faith outside of traditional ecclesial environments. "If Christianity is not primarily a 'relationship,'" we thought, "then perhaps it is belonging to a radical, intentional 'community.'"
Real Community?
In recent years, however, I've grown more and more skeptical about what's really happening when recovering fundamentalists start talking about the importance of "community." Put bluntly, I suspect that much of the contemporary emphasis on "community" is little but a final attempt to revive a dying Christendom – the consequence of (yet) another Evangelical campaign designed to "win back" Millennials with trendy rhetoric and savvy marketing techniques. In a world fragmented by the collapse of modernity, the longing for coherence and stability is in high demand (and because nearly everybody wants a piece of the proverbial Millennial pie, appeals to the value of community have only increased). This is why we're far more likely to read, hear, or talk about community, than to accept the people and the places to which we already belong. Community has become little more than a pleasant abstraction; an ideological accessory in the marketplace of ideas.
All of this demonstrates how many post-Evangelicals have unwittingly welcomed a meagre ecclesiology that hinges on Christian buzzwords, the careful manipulation of our Millennial milieu, and the basic principles of market economics. The idea of "community" will eventually lose its lustre (maybe even soon), and when it does, a whole fleet of "new," "fresh," and "relevant" ideas will surely follow. These ideas – much like the idea of "community" – will represent an occasion for trying on some emergent conviction without adopting its resultant practices. We will face, all over again, the temptation of identifying with something which we are not prepared to adopt, merely because it is "cool" and (therefore) marketable. Perhaps this is why Dietrich Bonhoeffer argues in Life Together that "God hates [our] wishful dreaming" – because in our fetishization of community, we have ironically undermined the capacity for its actually taking place.
New Trends
Today, we are drifting toward anything other than the fundamentalism we never asked to inherit. We are caught in circles of subversion – desperate in our longing for something else, but suspicious of whatever we find. We are learning that "community" is a bad idea for Christians, and we are already weary of the next trend (and the next one [and the next one]). We don't want to stay here because we know how we got here, but we can't leave now since every effort to transgress our circumstances entails another occasion for appropriation. Community was never meant to be relevant – reduced to another "hip" concept for engaging the next generation. So, here's to the mega-churches and the Christian colleges clamouring for lordship in a Kingdom of Cool: hurry up with the "next big thing" so we can get back to our faith – slow, authentic, and obsolescent.
Kyle Luck is a student of Religion and Philosophy at Calvin College in Grand Rapids, Michigan.