We want musings on the poem you love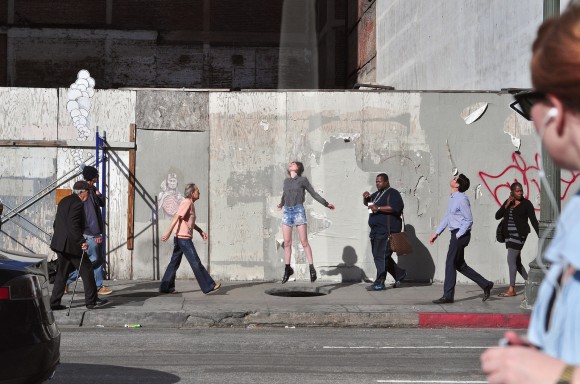 What poem moves you?
Think of your favourite poem, what do you like about it? When do you read it? What line has stuck in your mind?
We're collecting brief comments from readers about their experience with poetry. Tell us why you like a particular poem, what it does to you, when you turn to it.
This is a call for the experience of poems, the function of poems in your life or community, and the way poems "do their work on us."
If we publish your comments, you'll get a FREE copy of the Geez magazine in which it appears (include mailing address with submission).
Please send in thoughts, feelings, rants, and pants (50 words max) to stories[at]geezmagazine[dot]org by February 12.
We look forward to hearing from you.
Aiden Enns, Melanie Dennis Unrau, Lydia Wylie-Kellermann, Sarah Ens
Geez editorial team
Image: "Illegal Aliens Stole Our Souls," Los Angeles, 2014, Krocky Meshkin CC BY-NC-ND 2.0