Lost delight in a self-obsessed culture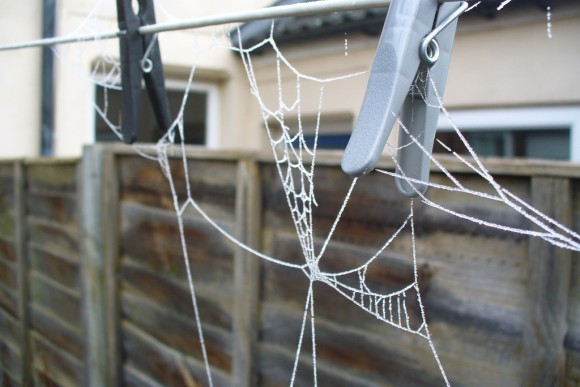 I am trying to spend this month forgetting about myself.
C.S. Lewis wrote, "Those who will never be fooled can never be delighted because without self-forgetfulness there can be no delight."
As I write this, I am on a small hobby farm in British Columbia's interior sitting cross-legged with a laptop propped atop an old knit blanket. Outside "free-range children," as my cousin Liz likes to call her brood of four, are zigzagging the property with mine, each clamouring about the straw and sand without a care in the world.
Where I'm writing is a bit messy. I'm leaning against an old wood fence where a cobweb is stretched inches from my elbow. The morning sun is dancing through the expertly crafted web as it gently pulls and pushes with the wind. Through it I spy a small grey field mouse. In and out he comes from his tiny burrow, stopping to look, acknowledging my curious eyes. I can't remember a time when I've had both the good fortune and stayed attention to witness a wild rodent at work.
My city self is quick to brush away the cobwebs and I live in a steady state of panic. It is my chief sin, this busyness, and friends and family know it full well.
But here, where I have stopped to take pause this morning, my eyes are open.
One morning not long ago, I found myself bouncing between websites: my blog, Facebook and Twitter accounts (yes, I now 'tweet',) with the sole intention of managing my online persona. An add here, a tweak there. That week I'd been assigned six new stories, invited to participate in an anthology and was busy juggling the contract for a September job offer.
By 11a.m. I was exhausted with myself.
The internet, for easily self-obsessed "busy little doers" like me, is an online prison of our own making.
When I stepped off the plane in Kelowna, B.C. two days before my little boy's first birthday, I made a promise to myself: this month would be different.
My cousin Liz has made it easy. "I can't wait for your visit," she wrote the week before our departure. "No cement-clad high rises or spider-legged byways here. Just pastures and unicorns and free-range children."
It's not every day you receive an invitation to frolic in fields among the anthropomorphic creatures of our childhood imagination. The unicorn is really a pony, but my two-year-old doesn't need to know.
It's been five days now and the days have been sweet.
Yesterday afternoon I stepped outside of the Summerland Auxilary Thrift Store with a bag stuffed with found treasure: three pairs of shorts, two puzzles and a Little Dutch Boy book for $5 and change. If you ever find yourself in the neighbourhood you must visit. It's a notoriously busy volunteer-run shop filled with carefully bagged buttons in tangerine and aquamarine, Levis and blouses in fine condition, and a handsome book collection.
Half-way down the town's main street I found myself standing in front of my old roommate Sarah, the same Sarah whom I first met at a political convention and who emceed my wedding reception at Vancouver's Planetarium. I was four provinces and she was hundreds of miles from home and the two of us stood there, face-to-face in the August sun, doubled over laughing.
We were savouring the delight of it all, and boy it was sweet.
If Sarah and I had each logged our location on Facebook through the magic of GPS, we may have known we were both in Summerland, British Columbia, Canada that very day, but would our meeting have felt the same?
My cousin Liz believes in karma, the idea of good coming back for sharing good with others.
I believe in Providence, in a Great Orchestrator – God, Yahweh – who knows I need Sarah and Sarah needs me.
Here in the arms of my friend, here with my palms in the raspberries and feet in the sand, I am rediscovering the delightful foolishness of leaving things out of my hands.
PS: I wrote this piece on paper, but I'm glad to be sitting in front of my MacBook Air where I can type neatly, run spell checks and deliver my copy in nanoseconds. Thank you internet for giving me more time with my family. As soon as I hit send I'm heading upstairs for dinner.
Christina Crook is a writer who lives in Toronto, Ontario; see her blog here