Geez Magazine goes to the Wild Goose Festival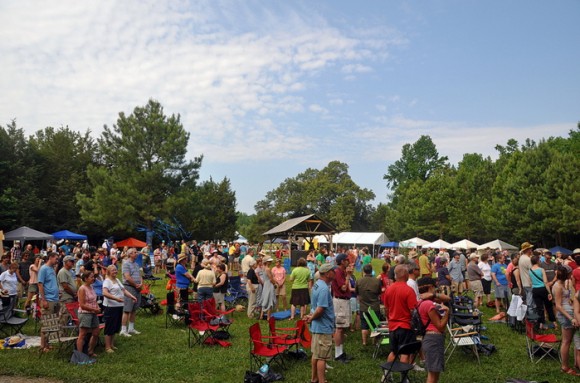 Dear Friends of Geez magazine:
The Wild Goose Festival is just around the corner and we want to offer a word of encouragement to attend if you can.
The four-day festival begins on Thursday, August 8, and will feature the likes of the Indigo Girls, Mark Van Steenwyk, Speech of Arrested Development, Krista Tippett, John Francis, Vincent Harding, Asher Kolieboi, Jonathan Wilson-Hartgrove, Nadia Bolz-Weber and Phyllis Tickle.
Tickets are currently $199 per person. The theme is "Remembering the Body." Hope to see some of you there!
Geez magazine is a proud sponsor of the event. Three of us will be driving down from our office here in Winnipeg, Manitoba. We'll meet friends, readers and contributors. I'll be joined by Tim Runtz, our new circulation manager, and James Wilt, a new intern and section editor.
Please consider attending if you can, and stop by our modest exhibition booth to say hi. We'll have some extra copies of Geez to distribute and if you have feedback for us, ideas for stories or writers, please bring them as well.
I've been twice before (since it started) and even though I consider it a thick concentration of middle-class, culturally-indulgent, do-gooders, it's still an inspiring event for me.
I prepared these thoughts for your consideration:
In spite of my misgivings about evangelicals in general, in spite of my skepticism with de facto bourgeois efforts at bringing about social change, and in spite of my sense that the "emergent church" movement is far too paltry an expression of the gospel of liberation for the poor, suffering and disenfranchised, I'm really excited about what happens at the Wild Goose Festival.
It is among the brightest lights of collective Christianity that I've seen in North America.
It brings together many of the most inspiring elements of the church: – those involved in new monasticism,
- those familiar with Richard Rohr and the Center for Action and Contemplation (alternative orthodoxy and the perennial tradition),
- people engaged in Christian community development (CCDA), anti-racism (e.g., folks who worked with Martin Luther King Jr.),
- speakers who challenge heterosexism and patriarchy (Frank Schaeffer, Nadia Bolz-Weber),
- and those practice anti-war activism (e.g., John Dear).
This gives me reason to carry along on the Way of Jesus, the one who sought to bring healing to those who suffer, to challenge rulers who enshrine injustice, and to show that sacrificial love is the path of liberation, especially for those with the privilege in the land of excess.
I will not fly to this event deep in the south of the USA, due to my commitment to slower, more-grounded living, but I will drive several days to meet old friends and make new connections. This is an important event I don't want to miss.
I hope to see many of you there,
Sincerely, on behalf of the Geez team,
Aiden
Editor
Geez magazine