Call for pitches: Geez 50 The Revolution of Everyday Life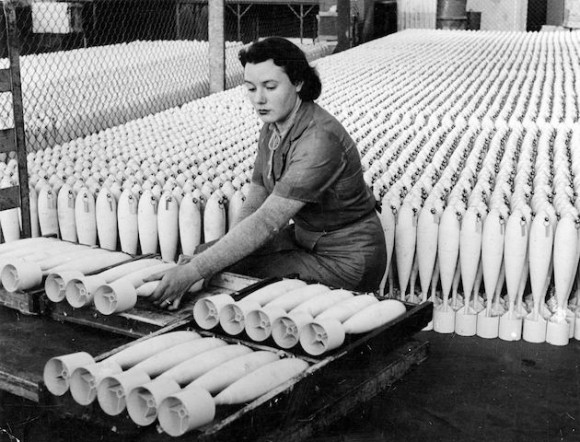 "There are more truths in twenty-four hours of a [person's] life than in all the philosophies." – Raoul Vaneigem, The Revolution of Everyday Life

Deadline: May 4, 2018 (may be extended)

This next issue of Geez will explore the ways in which our everyday habits, decisions, and patterns of thoughts shape our communities and reinforce structures of oppression or liberation.
We welcome pitches on the real-world actions that stem from your personal beliefs – do you compost for environmental reasons, or as a way to foster community? Have you changed the language you use to be more inclusive of minorities, or to challenge the thinking of the dominant majority? Do you spend your money at specific businesses, and if so, why? Why do you live where you live, shop where you shop, visit whom you visit?
Additional questions to inspire pitches:
Consumer culture is pervasive, and, for most of us, opting out isn't an option. How do you use the power of purchasing for economic justice and addressing class disparity? Do you support the "little guys," and if so, how and why? What role does DIY play in your life?
Thanks to social media and instant messaging, language changes faster than ever – how do your words shape ideas and behaviours? Does language subvert patriarchy or elevate men?
What daily ritual do you perform to show the gods of digital reality that you won't succumb to their total surveillance? How do you "waste time" or choose "inefficiency" in order to challenge the capitalist cult of productivity in our society?
If you adhere to a faith, how does it change the way you make decisions at home, at work, in your neighbourhood? How has your faith expression changed as a result of a desire to embody social justice?
In what ways are your daily habits or thoughts oblivious to a tendency to racialize people? As a person of colour or visible minority, what are the choices you have to make? As a white person, how do your actions perpetuate allyship?
Is there a role model whose actions or habits you wish to emulate? How have they inspired you?
What experiences have led you to live the day-to-day life that you currently live?
We want to give readers a critical look at the little stuff and offer them practical ways to change their environment through conscious acts.
With this next issue, let's give Geez readers stories with helpful guidance, sober warnings, tales of caution, and surprising delight. Can you write something on this topic? Send us your pitch.
Notes about submissions
We want long-form journalism, personal stories of transformation, short bursts of feelings, nuggets of insight, and inspiration. Pick your aspect of the topic and expand with personal experience, researched wisdom, or spiritual insight.
In a great pitch, you describe the story, explain how it's a perfect fit for Geez, list the sources you'll consult, and state why you're the best person to write it (see contact info and deadline below).
1. Longer non-fiction pieces, length: 650 or 1300 words:
We're looking for creative non-fiction essays, investigative articles or research-based pieces on the topic above. While a reference to your personal experience is welcome, readers need wisdom from other sources as well (interviews, books, articles, theologians, social-justice activists, academics, and moms and dads). Pitches should be one page, touch on the wider context of your topic and name at least one other source you will be consulting. Here's a request: Please think of yourself as a Geez contributing editor. Ask yourself: what would readers who are social-justice oriented and at the fringes of faith want to read on this topic? If your pitch is accepted you'll usually have three to four weeks to complete the piece.
2. Flash non-fiction, length: 50-350 words
These are short, personal experiences or insights. Your piece should capture a moment that illuminates a larger issue or convey a feeling familiar to us all. This is a chance to bring hope, insight, emotion, and connection to readers. Think of it as a snapshot with words.
3. Photos/illustrations:
Consider the topic above and send original photographs (i.e. you took the photo) or illustrations that provoke or pacify, animate or incite. Or, if you know of a photographer or illustrator who can deliver an awesome photo essay or series of drawings and is willing to get big play in a premium little magazine for a modest honorarium, please pass this pitch along.
Tips for pitches:
The Geez project is a discussion among people of faith seeking social justice. Our readers and writers express this through art, activism (a creative critique of those in power and the structures that keep them there, the promotion of alternative practices that subvert such powers), contemplation, and a more-grounded, interconnected approach to living.
Additional info:

Before pitching, please read our guidelines for writers. 
Ideally we would like to respond personally to every piece of correspondence we receive. But given the number of submissions we receive – and having tried to respond to all – we realize it is just not possible. If you do not hear back from us within six weeks assume that we were unable to use your submission.
First deadline for pitches: May 4, 2018 (may be extended)


We look forward to seeing what you send!
Sincerely,
Alana Trachenko, managing editor
Send pitches, manuscripts and images to


Geez Editors,
email: stories [at] geezmagazine [dot] org

mail: 
Geez magazine, 
400 Edmonton Street
, Winnipeg, Manitoba R3B 2M2
 Canada
PS: If you wish to unsusbcribe from the writers list, please send an email to unsubscribe [at] geezmagazine [dot] org with "unsubscribe writers list" in the subject line and we'll take care of it.
Image: A woman stacking practice bombs before transit to the explosives filling factory in South Australia in 1943 by Darian D. Smith, courtesy of the State Library of South Australia. https://commons.wikimedia.org/wiki/File:Stacking_practice_bombs.jpg