Call for pitches: Geez 38, Animals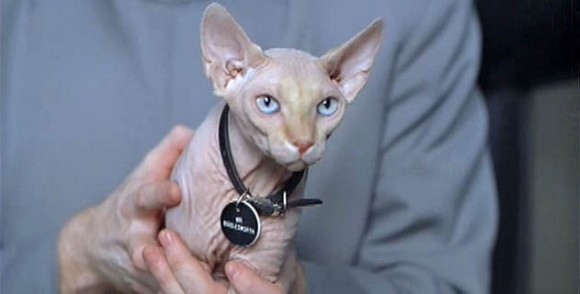 Deadline for pitches: January 6, 2015
This is a call for pitches for an issue of Geez on animals. Please send us your proposals for articles, creative non-fiction, poetry and art.
We've gone from being one creature among many to being the master species of all. Now that humans dominate earth, what's next? A positive and humble step of re-acquaintance with our animal nature is one suggestion. Fresh partnerships with other species is another.
Sure, we have a unique ability to think, make robots, and fashion life-like computer-generated imagery. So what? It's lonely at the top; we're uprooted and alienated from our planet and the other creatures.
What is the path of reconnection, of harmony and sustainability? What are some moving stories and positive examples? What new warnings must we heed? What spirituality is needed? Is there a communal, trans-species theology that can speak to disillusioned humans?
Explore these ideas (or submit your own)
- When we treat animals like "raw materials" we "de-humanize" them, make them into profane objects for the gratification and benefit of humans, the sacred species.
- The wilder earthlings among us were once much more than domestic pals and caged exotic shows. When did our non-human kin become little more than pets and packages on the supermarket shelf?
- In a dog-eat-dog world how can we be a kinder, gentler species? What are more harmonious ways of living with animals? What can humans learn from other animals?
- Have we become a monstrous presence to other animals? What's a better paradigm?
- Is being vegetarian out of vogue? Is eating meat from critters you kill yourself more ethical, more honest? Pros, cons?
- What can we recapture from ancient wisdom? Can post-industrial society adopt biblical values of animal husbandry? Why? How?
- What about the problem of anthropocentrism. Can we sympathize more with other creatures and dethrone humans from their Genesis-blessed thrones of mastery? Let's explore the difference between wanton exploiter and gentle shepherd. Is this too pollyanna? Great, tell us why. Let's discuss.
Quotes and influences (expand on these, submit your own)
"We need to move from a patriarchal, anthropocentric worldview to one based on #EarthDemocracy." – Vandana Shiva
"'Animal husbandry' became 'animal science.' This change is worth lingering over because of what it tells us about our susceptibility to poppycock." – Wendell Berry
"[My dog and I] are training each other in acts of communication we barely understand. We are, constitutively, companion species. We make each other up, in the flesh." – Donna Haraway, in When Species Meet
"The marginalization of animals is today being followed by the marginalization and disposal of the only class who, throughout history, has remained familiar with animals and maintained the wisdom which accompanies that familiarity: the middle and small peasant." – John Berger, in About Looking
"That makes me angry. And when Dr. Evil gets angry, Mr. Bigglesworth gets upset. (Meow) And when Mr. Bigglesworth gets upset… PEOPLE DIE!" – Dr. Evil, talking about his cat in Austin Powers, International Man of Mystery
Send your pitches by January 6, 2015
We want long-form journalism, personal stories of transformation, short bursts of feelings, nuggets of insight and inspiration. Pick your aspect of the topic and expand with personal experience, researched wisdom, or spiritual insight.
Note: In a great pitch, you describe the story, explain how it's a perfect fit for Geez, list the sources you'll consult, and state why you're the best person to write it (see contact info and deadline below).
Submissions

1. Longer non-fiction pieces, length: 750 or 1500 words

We're looking for creative non-fiction essays, investigative articles or research-based pieces on the topic above. While a reference to your personal experience is welcome, readers need wisdom from other sources as well (interviews, books, articles, theologians, social-justice activists, academics, and moms and dads). Pitches should be one page, touch on the wider context of your topic and name at least one other source you will be consulting. Here's a request: Please think of yourself as a Geez contributing editor. Ask yourself, What would readers who are social-justice oriented and at the fringes of faith want to read on this topic? If your pitch is accepted you'll usually have three to four weeks to complete the piece.
2. Flash non-fiction, length: 50-350 words

These are short, personal experiences or insights. Your piece should capture a moment that illuminates a larger issue or convey a feeling familiar to us all. This is a chance to bring hope, insight, emotion, and connection to readers. Think of it as a snapshot with words.
3. Photos/illustrations

Consider the topic above and send original photographs (i.e. you took the photo) or illustrations that provoke or pacify, animate or incite. Or, if you know of a photographer or illustrator who can deliver an awesome photo essay or series of drawings and is willing to get big play in a premium little magazine for a modest honorarium, please pass this pitch along.
Tips for pitches

The Geez project is a discussion among people of faith seeking social justice. Our readers and writers express this through art, activism (a creative critique of those in power and the structures that keep them there, the promotion of alternative practices that subvert such powers), contemplation and a "more-grounded, interconnected" approach to living.
Additional info

Before pitching, please read our guidelines for writers here.
Ideally we would like to respond personally to every piece of correspondence we receive. But given the number of submissions we receive – and having tried to respond to all – we realize it is just not possible. If you do not hear back from us within six weeks assume that we were unable to use your submission.
Deadline for pitches: January 6, 2015


Approximate deadline for articles (if assigned): February 16, 2015
Send pitches, manuscripts and images to 

Geez editor, Aiden Enns

email: stories [at] geezmagazine [dot] org


mail:
Geez magazine


400 Edmonton Street

Winnipeg, Manitoba R3B 2M2
Canada