Geez publisher knocks consumer Christianity, speaks at college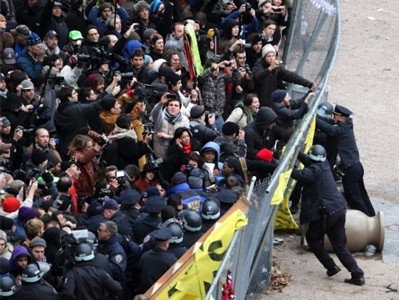 Geez publisher and co-founder Aiden Enns said crowds coming forward at an Occupy Wall Street demonstration were more faithful to the gospel than those coming forward at a Billy Graham evangelistic convention.
Of course he was being dramatic in his talk to a largely Christian audience at a college in Alberta called, "Your Richer When You Think."
Typical evangelical sermons fall short of challenging class divides, said Enns in a session called, "Subverting our bourgeois tendencies." The talk was based on something he wrote earlier for the Canadian Mennonite. Read that story here
See a report of the Alberta event in the Edmonton Journal here.