Time Capsules and Corndogs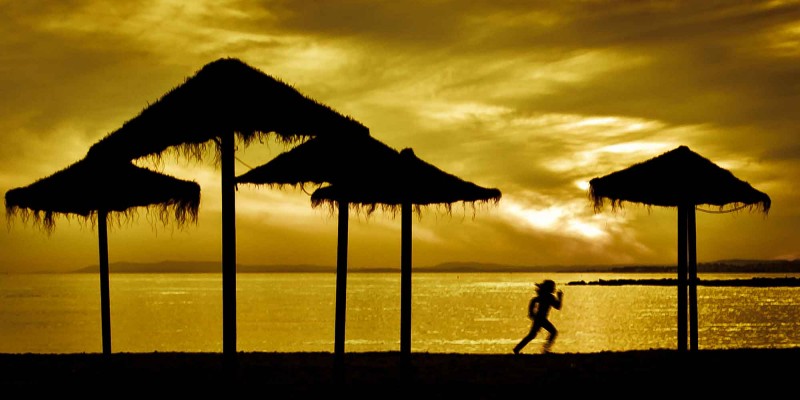 Dear Grace,
Greetings from the future. Given how much you like sci-fi (the Star Wars slate of girl characters only gets better, FYI) and receiving mail (remember the letters you wrote to "Shelly," your imaginary mermaid friend?), I know this letter from your future self will be ripped open and delighted over. I'm writing with some updates and a request.
So first off: in general, things are kind of the same. I'm still obsessed with mom. And I'm sorry to say she's right about more things than you even realize. And actually, the last five years have been incredible for her. Bottom line: she's okay. Like deeply, deeply okay. Flourishing even. We miss dad. It's a brokenness that's come to define us. But it's a crack that's made her more vivid. You don't need to worry about her too much.
What's also the same: Obsession with dragon books (still spend much of disposable income a.k.a adult allowance on books). Willingness to talk to the person at the grocery checkout for 20 minutes. Unwillingness to camp or sleep on the ground . . . a general pervasive princess orientation towards all things sleep-related. The Appalachian mountains conjuring a feeling of ancient belonging. The Easter "Alleluia" bringing me to tears. Corndogs.
Okay, so, the request: I'd like you to make a time capsule. Here's how it should go: on a warm sunny day, ride your bike to that flat spot on the top of the hill near the orchard. Bring the kitchen timer with you and set it for three minutes. In those three minutes, I want you to notice every sensation you have in your body. Temperature changes, internal squeeziness, your back muscles contracting, the tiny spider crawling up your leg from the grass – whatever you feel. After three minutes are up, set it again for three more. Say the sensations out loud to yourself.
People in my world talk a lot about ancestors these days. In a kind of Mulan-talking-with-her-circle-of-dead-family-members type of way. For me it's like – I'm pretty sure white-people Buddhists annoy me extra because they annoyed grandma so much (I truly don't care that much . . . but you know how she is). Or like I feel most myself in the ocean because all our people came from places surrounded by the sea. It's like I'm this channel for feelings and wisdom and the best mandoo recipes from people who both came before me and also are me.
So back to the time capsule. I realized that even though I'm writing to my younger self, technically you came before me. But, just like an ancestor, your spiritual presence is in the past, present, and future of my life. Who better to resource my current life with wisdom from than . . . me? That's what the time capsule is about. I know I have it in me – the imprint of a young person who was so alive, so free, so powerful, so unafraid, so spunky and brilliant.
Lately, I've been coming to see how much I changed when dad died. How I put my head down a lot more. How I didn't want to upset anyone and didn't want to make a fuss. You're really good at making a fuss. You're really good at running full speed (even if sometimes it means you give yourself a bloody nose on a sliding glass door).
I actually need that spirit right now. We're working for justice just like we dreamed we would. But sometimes how ugly the world is threatens to tear me apart. I need your help. So if you can just intentionally imprint the memory of yourself in your own body, I think I can do the rest from here. Thanks.
To being more of me – more of you – more of us,
Grace
Grace Aheron is a queer evangelical Episcopalian. She lives, in spite of her better judgment, in New York City, New York.
Endangered Species Series
Loggerhead sea turtle,
Ada Shaughnessy-Parrish, 8

A female loggerhead sea turtle may travel thousands of miles to nest her eggs on the same beach where she hatched as a baby.