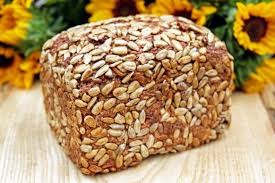 No sugar. No meat. No processed foods. That was the vow that I and my roommate, Bethany, made to each other that day in October. Disgusted by the amount of processed food we ate in a given week, we decided to detox. To drink nothing but water and eat only natural foods for one week. Any food that had made its way through a processing plant was off-limits. We considered our idea to be a stroke of brilliance, and despite the warnings of our nearest and dearest, we embarked on a goal of unexpected proportions.
The first day felt just as I expected it to, energizing, with a slight twinge of hunger pangs. The sun rose on day two, and the pangs grew sharper. We began scouring stores for all natural foods to combat our hunger. Bethany ate a bowl of multigrain Red River cereal, which she described as, "chewing hot grain." I asked the barista for the most natural cup of tea possible. He offered me a tea that was "mostly stuff collected off the forest floor," which is pretty much what it tasted like.
Day three found us both weak and sick from hunger, spending much of our time on the toilet. Discouraged by a diet that promised to be energizing and invigorating, but had, instead, become the source of a nearly constant headache, I darkened the door of the nearest organic bakery. The cashier offered me the least processed hunk of bread they had: a dark, heavy rye that crumbled like dry clay. Bethany and I broke the bread, dipping it into a bowl of mashed avocado. Our ravenous eating alarmed her boyfriend, but we didn't care. Our experiment toward higher consciousness had turned primal.
On day four we abandoned our experiment. The cramps of hunger cried louder than our will power or desire for healthy bodies. Embarrassed, we tried to keep up appearances as we secretly ate Kraft macaroni and cheese. When people asked, we explained that we had to moderate. Many an "I told you so" look was shot in our direction. The outcome of our experiment was little more than short lived discouragement.
Four months later, the nearly full box of Red River cereal is in our cupboard; we go through a few packages of Mr. Noodle a week, and I rarely give a second thought to what I put in my mouth. Should that bother me? Yes. Does it? Unfortunately not.
Emily Mekash is a part-time intern with Geez and a student at Providence College in Otterburne, Manitoba.