News
News from the Catholic Worker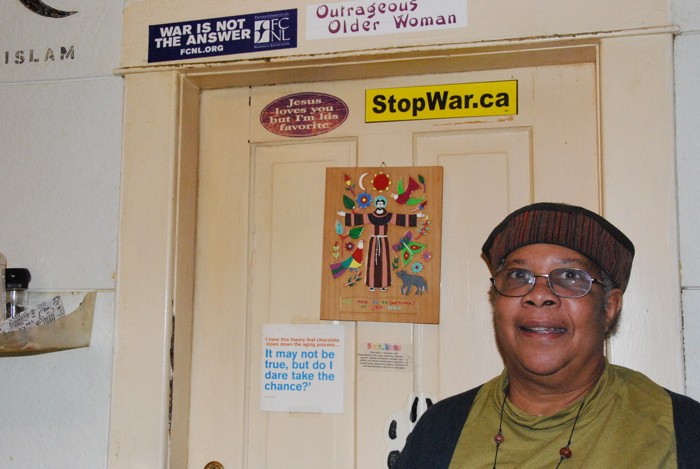 Updates from the historical hotbed of radical Christian activism and ideas
80 Years Young
The first issue of the Catholic Worker newspaper hit the streets of New York City on May 1, 1933, in the midst of the Great Depression. Soon Dorothy Day and Peter Maurin's movement had grown to include urban hospitality houses and working farms dedicated to non-violence, voluntary poverty, prayer and mercy for the hungry and forsaken. Eighty years later, over 200 Catholic Worker communities exist in 10 countries.
Day thought of the Catholic Worker movement as a school for people to learn to see Christ in others and to understand how their gifts met the needs of the world. Maurin added regular group meetings for "clarification of thought" to work through issues in theology and philosophy and the radical life.
Both founders learned that the ups and downs of community living would refine people's character and that solidarity with the poor could smash the power of stereotypes.
Day and Maurin's movement continues its work to create a new society in the shell of the old. Here's to another 80 years of faithful witness.
Source: catholicworker.org
Witness Against Torture
These days Dan Wilson wears an orange prison jumpsuit and holds a "Close Guantánamo" sign at Witness Against Torture demonstrations in Washington, D.C., but he used to think prisons and even torture were good things. That changed when he moved into a Catholic Worker house of hospitality in Winona, Minnesota.
"I started to live with men whom I had been taught to be scared of. I learned how to bake bread from a felon, was taught how to play cards by a sex offender, and learned how to pray with a drug addict," he explains. "Over years of living at the Catholic Worker, my childhood classifications began to dissolve and be replaced by beautiful and complicated human beings."
Source: March/April Catholic Worker