The Stones Cry Out!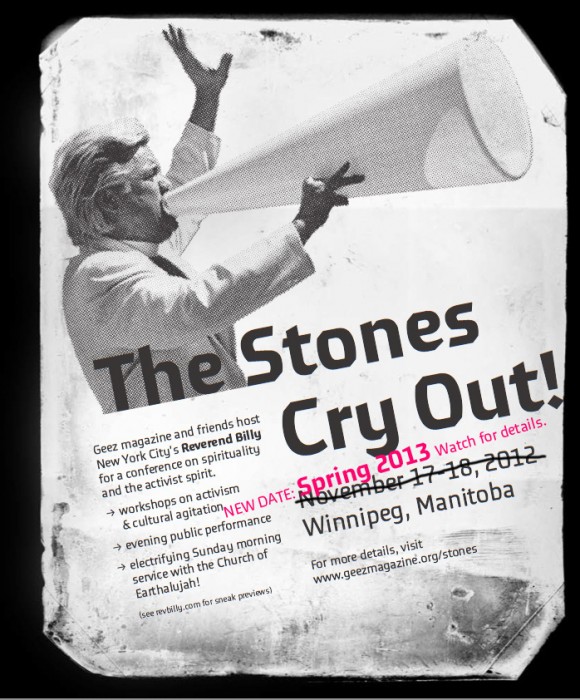 Click here to see some sneak peaks of Reverend Billy
The Stones Cry Out!
Geez magazine and friends host New York City's Reverend Billy for a conference on spirituality and the activist spirit.
- workshops on activism & cultural agitation
– evening public performance
– electrifying Sunday morning service with the Church of Earthalujah!
Spring 2013 This is a new date, watch for more details!
Winnipeg, Manitoba
PLEASE NOTE:
The date has been changed to some time in the spring.
Watch for details.