Not Just Waiting – Advent Reflection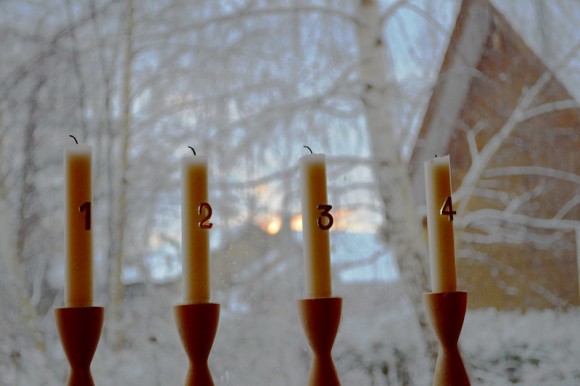 As we light the candles on the Advent wreath, we tell ourselves this is a season of waiting. In the northern hemisphere, we gather the growing darkness of winter around us and we hunker down, rest, and wait for God's in-breaking.
But winter is less and less sure. At least here in Philadelphia, we light our Advent candles while autumn leaves are still falling. We oscillated between winter coats and t-shirts.
Growing up on the plains of Kansas, the only weird weather was consistency. "If you don't like the weather," we love to say, "Wait fifteen minutes." Our native grasses grow roots many feet into the bedrock. They are not bothered by instability.
In countless ecosystems around the world, waiting is about adaptability and resilience. All creation does not sit in magnanimous meditation, it groans.
Winter is not just slowness. Underneath the snow (or mud, or concrete) mycelium are on the move, redistributing nutrients so that all beings get their needs met.
Advent reminds us that waiting is active practice, building our collective resilience amidst destabilization. To wait is to be alive, dancing like a candle flame in the winds of chaos, moving like mycelium to make sure our whole ecosystem is ready for what comes next.
Jay Bergen is a Pastor at Germantown Mennonite Church and an organizer in the movement to end death by incarceration sentences in Pennsylvania. They are engaged in a years-long battle of wits with the squirrels and mice who call the city (and Jay's garden) their home.