Geez is Hiring a Circulation Manager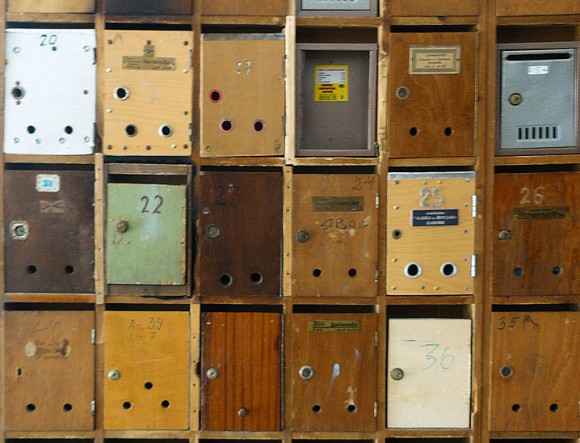 Are you be interested in joining our sweet part-time co-worker crew? We seeking a Circulation Manager.
Check out the details below and help us spread the word!
Circulation Fulfillment and Administrative Manager
Details: Approx. 20-25 hours/week, some hours are required to be in-person at our office (St. Peter's Episcopal 1950 Trumbull Ave, Detroit, Michigan)
Compensation: $20/hour with a review and possible raise after 90 days
Currently, staff serve in contract positions with no benefits. This means that quarterly US tax payments are the responsibility of the staff person. Geez will provide a 1099 form at year-end for income tax reporting. Geez wants to be a sustainable and supportive workplace and with that in mind, we continue to evolve.
About Geez
Geez magazine is a quarterly, nonprofit, ad-free, print magazine about social justice, art, and activism for people at the fringes of faith in both Canada and the U.S. Our aim is to nurture a community of faith-oriented folks that are concerned about the environment, peace, racial and gender justice, decolonization, and other social concerns. At best, we offer a prophetic and provocative voice to the institutional church and a pastoral presence to those labouring at the front lines of social change.
About the Position
Geez magazine is looking for a part-time Circulation Fulfillment Manager to manage subscriptions, fulfillment, and communications with the Geez community. The ideal candidate will have aligned values, a meticulous sense of process and data tracking, and confidence communicating with subscribers and donors via email, letter writing, and phone calling.
The selected candidate must live in metro-Detroit. While much of the work is flexible and can be done at home or during odd hours, fulfillment of orders requires regular in-person work at our office in Detroit. The candidate must be available for weekly staff meetings on Monday mornings. Most of the regular work could be done in small chunks during the week or in one longer day, however email does need to be checked and responded to at least 3-4 days a week.
Responsibilities
1. Circulation and fulfillment: Receive and track mail and website orders • Respond to subscriber queries and concerns • Coordinate and mail renewal notices and provide reports • Coordinate mass mailing and batch shipments of magazines • Track orders of back issues and merchandise • Process shipping at the post office once a week • Collect and deposit payments (via Stripe and cheque), forward information to bookkeeper • Perform miscellaneous administrative tasks as necessary
2. Monthly donor care: Manage donations from monthly donors, respond to queries • Set up new accounts and monitor credit card expirations • Call and email donors to build and grow relationships • Write thank yous and organise donor gifts
3. Administrative: Support editorial staff in managing contributor communication • Update the editorial calendar • Assist in uploading written pieces • Research for systems improvements • Support staff in general administrative tasks
4. Promotion: In partnership with the marketing staff, plan and execute promotional efforts • Develop renewal strategies including partnerships with universities, churches, bookstores, and libraries • Create gift subscription campaigns • Strategize and execute select mailings to prospective subscribers, special events, and campaigns
Required Skills and Qualifications:
Well organized with very strong attention to detail
Experience with data entry and mail merge
Proficiency in Excel
Experience with (or ability to learn) basic back-end website navigation
Excellent written and verbal skills
Comfortability cold-calling
A love of regular visits to the post office
Ability to lift 30-pound boxes up/down 3 flights of stairs
Valid driver's license and reliable vehicle
Experience in customer service or sales
Ability to prioritize and complete tasks independently
Preferred Skills and Qualifications
Experience working on a newspaper or magazine
Experience working with social justice organizations or movements
If you don't have all the skills necessary, please apply anyway. We value folks who are eager to learn.
Geez magazine is an equal opportunity provider and employer. Geez does not discriminate in hiring or employment practices on the basis of race, ethnicity, gender identification, national origin, age, religion, sexual orientation, disability, marital or familial status, ancestry, or status as a veteran.
Please submit a Cover Letter and Resume to jobs@geezmagazine.org. We will respond to your application within two weeks and will hold interviews on a rolling basis.
Photo credit: passer-by, CC