Living Life Like Atlantic City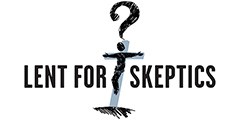 Everything dies, that's a fact. Maybe everything that dies someday comes back.

– Bruce Springsteen, Atlantic City
…..
Dear readers,
I've been contemplating Atlantic City as we prepare for Lent.
Atlantic City, New Jersey is a symbol of the futility and depravity of the human condition. For those of you unfamiliar, Atlantic City is a relatively small city with a once giant, now crumbling gambling industry where wealthy corporations extract economic gain from peoples' sorrow, loneliness, and desire for fulfillment. Nauseating luxury and conspicuous wealth are juxtaposed with the serious social problems of poverty, homelessness, and high unemployment rates. The few times I've paid a visit, I left in despair.
But it's a good despair. It's an honest despair. You can see right through Atlantic City. Crumbling facades, shuttered hotels and neon signs paint too thin a veneer. They want your money and they want you to enjoy giving it to them.
On Ash Wednesday, we are invited to confess openly that we are just dust and ashes. We get to peel away our own veneer. We confess how we distance ourselves from love, how we wrong God, one another, ourselves, all of creation. At the end of 40 days in the wilderness of telling the truth about who we are, we get to celebrate the end of death.
Lent is my favourite season. Like New Year's resolutions for others, I am energized by forcing myself into a rhythm of discipline and self-denial. I never succeed at fasting any other time of year; I need to know I'm not going at it alone. Traditional Orthodox Christians are always my inspiration; after 40 days of giving up meat, eggs, dairy, oil, and wine, there's no denying the line "taste and see that the Lord is good." Yet even as I take comfort knowing many others are fasting, I consider that the lectionary gospel reading for Ash Wednesday, Jesus says this: "whenever you fast, do not look dismal… But when you fast, put oil on your head and wash your face, so that your fasting may be seen not by others but by your Father who is in secret."
There's that something extra holy about Lent that I love: that, unlike other holidays on the Christian calendar, it's untouchable by corporate money-making schemes. You can't sell fasting and repentance. This is the time when the whole point is to look at what's behind those shiny towers, glimmering signs, and happy faces. So let's confess our depravity in hope of redemption. Let's examine the Atlantic City in our soul.
Lent is a time to defy the consumerism machine that wants to distract us from our pain and fragility. But we will not comply. We will look it right in its eyes and say what the world is really like. Confess what society is like. Confess what you are like. Confess to one another, because consumerism can't touch our vulnerability with one another. I waste time watching Frasier reruns. I eat way too many pastries. I don't read the Bible regularly. I've been drinking too much lately. I'm judgmental.
Yet after writing my tiny confession, I think of the Book of Common Prayer's invitation to confession for Ash Wednesday that starts like this: "Almighty God, you hate nothing you have made." It is from this place of unconditional acceptance that we enter a season of penitence. Though we experience death, we remember we were created with love. Though we experience self-denial, we remember we are created for a great feast where all are welcome.
Naomi Wildflower is a coffee snob, an urban cyclist, and an Episcopalian. While once a Torontonian, she currently lives in the beautiful neighbourhood of Kensington in Philadelphia, Pennsylvania.






We'd like to hear from you. Send your questions, comments, and feedback about Lent for Skeptics to lentforskeptics [at] geezmagazine [dot] org


Return to Lent index page
Editor of Lent for Skeptics: lentforskeptics [at] geezmagazine [dot] org