Hope still relevant, still unreasonable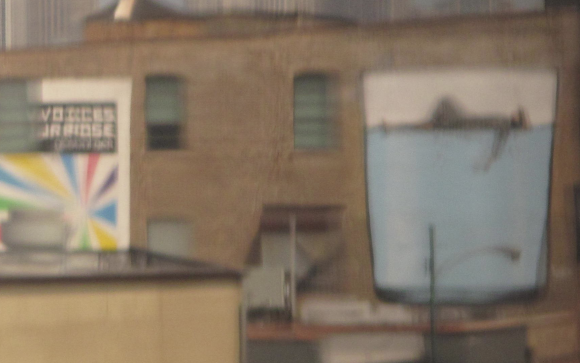 This has been a difficult year for people concerned about social justice, clean air, unpolluted water, freedom from war.
It makes me think again of hope and its place among people trying to live into a better world. Is hope even something worth considering? In a previous article we pointed to several different views.
Hope as inspiration
For example, hope can move us from silent inaction to vocal activism; see Paulo Freire's comments in his classic book The Pedagogy of the Oppressed.
Hope as distraction
For others, hope is a distraction from more immediate concerns right in front of us; see Derrick Jensen's comments in an Orion article "Beyond Hope."
Hope must be kept in balance
Co-founder of Geez magazine, Will Braun, writing in an early issue, warns that too much hope may keep us from expressing lament and making confessions. Hope can become a delusion.
After hope, we move
We could get beyond a preoccupation with hope, recognize it as a sign of our privilege, and simply move forward in love. "To be post-hope is to embrace love and duty despite all evidence around us," writes Dan Leonard, a former Geez board member.
Hope can't be contained by language
In my own reflections about hope, I find the language of hope is hard, for it communicates more than we can imagine. "It leaps over sentences and blossoms with words – which when uttered sound foolish or poetic at best. But, for those in tune with the spirit, who open their ears within ears, hope will be as familiar as the firmament.
"That we can conceive of something grand, that as mortals we have perceived that which we feebly call divine – not out of this world, but the very essence of this world – reveals an opportunity to participate in something larger, fuller, prior to our selves, worlds, histories and futures.
"The language of hope reminds us of our rooted-ness in a new and ancient Being, which is affirmed by the Buddhist activist Joanna Macy, inferred by the one who taught peasant farmers, Paulo Friere, and embodied by the one who showed the Way, Jesus of Nazareth.
"Only those who have yearned to a point past reason will feel the pull of hope. Hope is language transcended by the beauty of a flower. Hope is disclosed by the birds who return for a season to show us the way. I don't hope to end capitalism or discrimination. I hope to live eternity now, in the midst of their demise. My hand is open."
You can read the entire article, Hope: Crutch or inspiration, here.