Call for Pitches: Geez 68 Bread and Wine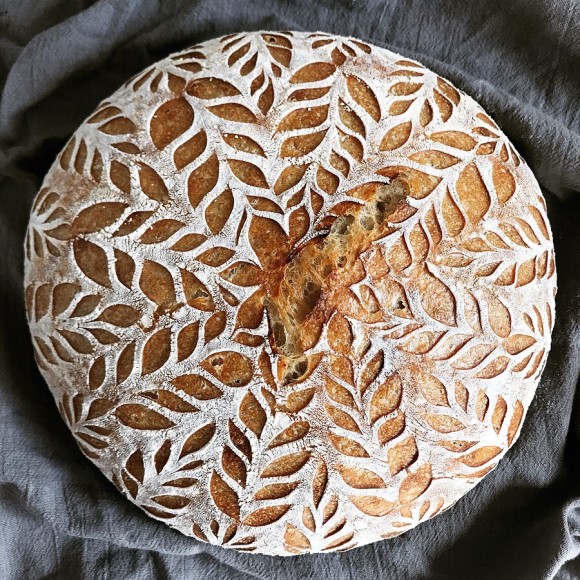 Deadline for pitches: November 7, 2022
When I hear bread breaking, I see something else; it seems almost as though God never meant us to do anything else. So beautiful a sound, the crust breaks up like manna and falls all over everything, and then we eat; bread gets inside humans. – Daniel Berrigan
The deepest level of communication is not communication, but communion. It is wordless. It is beyond words. It is beyond speech. It is beyond concept. Not that we discover a new unity, but we discover an old unity. – Thomas Merton
Grapes. Gluten. Earth. Sacrament. Jesus multiplied bread on the mountainside and wine at a party. If he needed more of it, then so does Geez! We have journeyed together these few years in lots of isolation and fear of what it means to eat in one another's company. We dare to hope that the days of feasting and communing are upon us soon. Let's gather around a shared table with ovens warm and glasses filled. Take, eat, remember.
Let your mind wander over this pitch. Let your stomachs hunger. Let your tables expand. One might say that bread and wine are sacrament. Another might say that they are the simplicity of survival.
Send us pitches that make our mouth water, that draw us closer to one another, that ground us in the elements we hold in our hands, or help us look more closely at the practice, politics, and experience of Eucharist.
We don't want to overcomplicate it . . . just send us your creative ways into this simple theme.
Notes about Submissions
We're looking for long-form journalism, personal stories of transformation, short bursts of feelings, and nuggets of inspiration. Choose an aspect of the topic and expand with personal experience, researched wisdom, or spiritual insight.
A great pitch will describe the piece, explain why it's a perfect fit for Geez, list the sources you'll consult, and state why you're the best person to write it. Please include a brief bio and where you live.
Ideally, pitches are a page or less. Note: if you send us 20 pages, we likely will not be able to read it. If you already have a completed manuscript, poem, photo, or design, feel free to submit it as well.
1. Long-form nonfiction (600, 1200, or 1800 words)
We're looking for creative nonfiction essays, investigative articles or research-based pieces on the topic above. Wisdom from other sources is welcome, but not required if you are bringing your own embodied experience.
2. Flash nonfiction (50-300 words)
These are short, personal experiences or insights. Your piece should capture a moment that illuminates a larger issue or convey a feeling familiar to us all. This is a chance to bring hope, insight, emotion, and connection to readers.
3. Photos/Illustrations:
Consider the topic above and send original photographs or illustrations that provoke or pacify, animate or incite. Note: artwork pitches and submissions will receive responses after written pitches. It could be 2 months before you hear back.
4. Poems:
In each issue we aim to publish 2 or more poems, often with one poem per page.
Additional Info:
Our readership is split between Canada and the US with some wider international readership as well. Please consider this in how you approach your topic.
Ideally, we will respond personally to every piece of correspondence we receive. But given the number of submissions we receive, it is not always possible. If you do not hear back from us within four weeks of the deadline assume that we were unable to use your submission.
Contributor Honorariums:
We are a small nonprofit that currently offers very modest honorariums. Depending on the length, we usually offer between $50 and $100.
Deadline for pitches: November 7, 2022
We look forward to seeing your submissions!
Sincerely,
Lydia Wylie-Kellermann, managing editor
Kateri Boucher, associate editor
Lucia Wylie-Eggert, art director
Send pitches, manuscripts, and images to: 
Geez Editors
email: stories [at] geezmagazine [dot] org
mail: Geez magazine, 1950 Trumbull, Detroit, MI 48216 USA
To join our Writers List, click HERE.
Image credit: Joy, CC, The Cooking of Joy.