Done time, need a home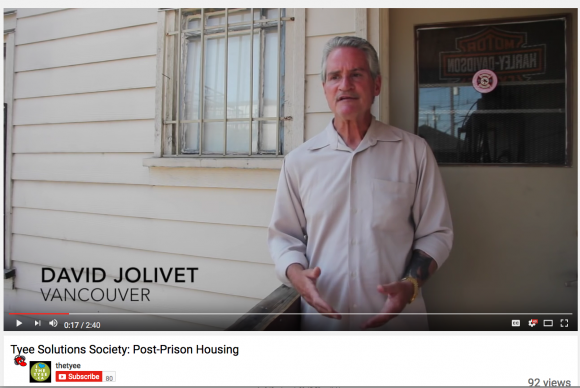 Watch this video here , it's only two and-a-half minutes long.
I find it sad. No, it's maddening to hear the number of barriers a person faces after they leave prison. In this case we hear David Jolivet's story of rejection and stigmatization upon his re-entry in the outside world.
I came across this video by the fine folks at The Tyee. while in my research for the next issue of Geez. It's on the theme of prisons. We're exploring the carceral nature of our society, how the outside resembles the inside in many ways. We'll also include a number of ways that Geez readers can respond.
Thanks to the Tyee Solutions Society, reporter Katie Hyslop, filmmaker David P. Ball, and David Jolivet for sharing this story.