Monthly Geez Community Conversations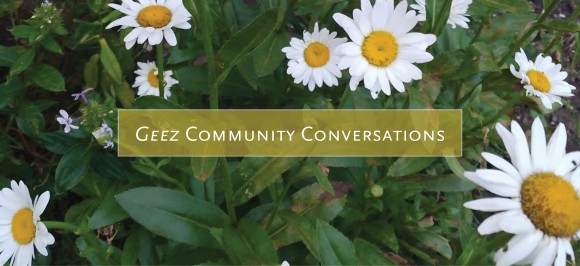 Geez is excited to launch a series of monthly "Community Conversations" with Kirkridge Retreat and Study Center. These virtual conversations over Zoom will create space for everyone in the Geez community to ask questions on our hearts outside the issue themes of the magazine. Conversations will be lightly led with no expected outcomes.
All are welcome to join us for these open-ended explorations! Register at the Kirkridge links below to receive the Zoom link in your email.
Upcoming Community Conversations