Call for Pitches: Geez 67 Crafting for the End of the World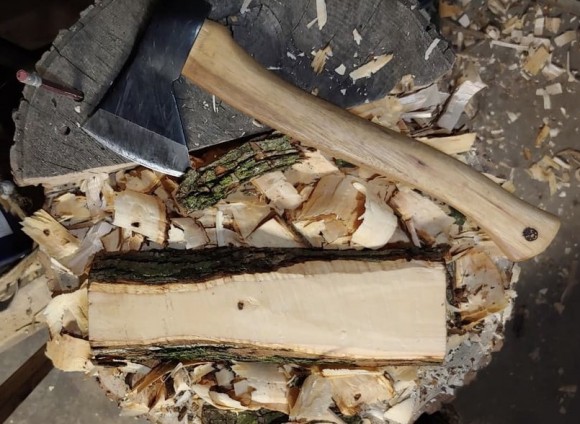 Deadline for pitches: August 5, 2022
This winter, Geez is curling up under our blankets for an issue about the power of crafting. Send us your patterns, recipes, how-tos, and reflections on the power of craft, the mysteries of making, and the resistance in fashioning. We may be quilting to the choir here, but we'd love if you could help us put the "fringe" in fringe-y Christianity!
The Geez team chose crafting for winter 2022 because crafting is one way to tend to our souls in hard times. It invites slowing down and beauty-making. It can serve as connection to our ancestors. And when society veers toward collapse, craft is a means of survival.
Here is the challenge: push the envelope of creativity to make this issue come alive. Crafts are made up of sounds and smells and textures and patterns – help us stitch together an issue that makes the printed page feel homemade.
Still need ideas? We've crafted a list of things to get you thinking :)
Craft Experiments
What if Geez readers sent in fabric squares for a quilt?
Create a project for fellow readers that uses pages torn out of the magazine to make something else.
Fashion something out of old Geez covers!
Craft as Soul Tending
This world can be overwhelming. How can the work of our hands ease our worries and tend to our souls?
How can the shared work of crafting create community and relationship?
What does clay feel like in your hands on the wheel?
Craft as Ancestral Remembrance
Are there crafts that have been passed on to you through the generations? Are there stories that go with it?
Are you working on remembering your ancestral roots and finding craft as a way in?
Does crafting relate to your relationship with Christianity or other spiritual roots?
How can we take cultural histories seriously as we examine different crafts? What do we need to keep in mind in terms of appropriation, knowledge-sharing, lineage, etc?
Craft as Survival
What skills are we going to need in the future? How can we learn or practice them in our lives today?
How do you think learning crafts will be important for our survival?
How does crafting relate to our relationship to the land?
Craft as Resistance
How do your crafts confront the powers that be?
What artists and movements have used craft in protest or struggle?
Write a series of profiles of artists who have changed the world.
Send us designs for puppets and illustrated protest signs.
Why do you craft?
Craft as Reimagining for a Better World
Which crafts have helped you meet practical needs that no longer are fulfilled by factory goods?
How has crafting left you less reliant on capitalism?
In what ways can a focus on DIY or homesteading be harmful or reinforce systems of oppression?
How does crafting help exercise your imagination and attune you towards beauty in a way that trickles out into other work for justice?
Notes about Submissions
We're looking for long-form journalism, personal stories of transformation, short bursts of feelings, and nuggets of inspiration. Choose an aspect of the topic and expand with personal experience, researched wisdom, or spiritual insight.
A great pitch will describe the piece, explain why it's a perfect fit for Geez, list the sources you'll consult, and state why you're the best person to write it. Please include a brief bio and where you live.
Ideally, pitches are a page or less. Note: if you send us 20 pages, we likely will not be able to read it. If you already have a completed manuscript, poem, photo, or design, feel free to submit it as well.
1. Long-form nonfiction (600, 1200, or 1800 words)
We're looking for creative nonfiction essays, investigative articles or research-based pieces on the topic above. Wisdom from other sources is welcome, but not required if you are bringing your own embodied experience.
2. Flash nonfiction (50-300 words)
These are short, personal experiences or insights. Your piece should capture a moment that illuminates a larger issue or convey a feeling familiar to us all. This is a chance to bring hope, insight, emotion, and connection to readers.
3. Photos/Illustrations:
Consider the topic above and send original photographs or illustrations that provoke or pacify, animate or incite. Note: artwork pitches and submissions will receive responses after written pitches. It could be 2 months before you hear back.
4. Poems:
In each issue we aim to publish 2 or more poems, often with one poem per page.
Additional Info:
Our readership is split between Canada and the US with some wider international readership as well. Please consider this in how you approach your topic.
Ideally, we will respond personally to every piece of correspondence we receive. But given the number of submissions we receive, it is not always possible. If you do not hear back from us within four weeks of the deadline assume that we were unable to use your submission.
Contributor Honorariums:
We are a small nonprofit that currently offers very modest honorariums. Depending on the length, we usually offer between $50 and $100.
Deadline for pitches: August 5, 2022
We look forward to seeing your submissions!
Sincerely,
Lydia Wylie-Kellermann, managing editor
Kateri Boucher, associate editor
Lucia Wylie-Eggert, art director
Send pitches, manuscripts, and images to: 
Geez Editors
email: stories [at] geezmagazine [dot] org
mail: Geez magazine, 1950 Trumbull, Detroit, MI 48216 USA
To join our Writers List, click HERE.
Image credit: Erinn Wylie-Fahey. Detroit, Michigan. December 9, 2021.