Call for Pitches: Geez 66 Global Solidarity and Resistance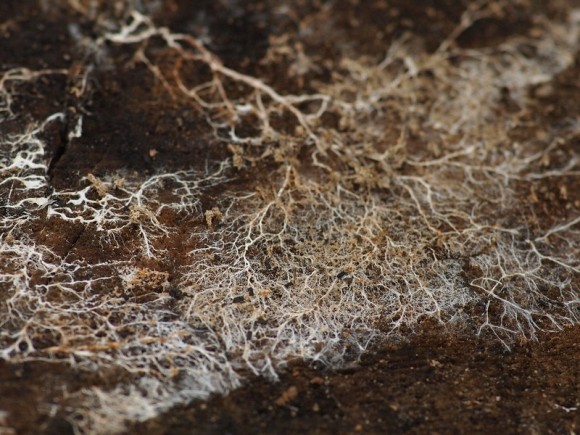 Deadline for pitches: May 12, 2022
Personally, I cannot imagine who I would be and how I would be thinking and acting had I not been exposed to the potential of international solidarity at a very young age. – Angela Davis, Angela Davis on International Solidarity and the Future of Black Radicalism
[Shared struggle] is a language higher than any words we can talk about. It's deeper than any language, whether it be in our beautiful Arabic, or our limited English. The things that connect us are felt more than spoken. – Ruba T. from Ancestors of Palestinian Liberation- A back porch conversation between friends
"What time is it on the clock of the world?" Detroit-based activist and scholar Grace Lee Boggs used to begin organizing meetings with this question. No matter how seemingly-small the scope of the meeting, this question allowed everyone to take at least a moment to zoom out and think on the scale of the world.
Today, war rages in Ukraine, violent occupation continues in Palestine, and U.S. militarism stretches its reach into too many countries to name. Capitalism fuels global markets that extract resources from some places and deliver them hand-wrapped to others. And all over this planet, climate crises swell. More than ever, it is clear that all of our lives are inextricably entwined. But just as systems of oppression and violence are connected around the globe, our movements for liberation are – and can be – connected too.
In this issue, we hope to explore the histories, possibilities, joys, and dangers of building solidarity and resistance across borders. Like the networks of mycelium that exist all around us, we hope to send our roots deep down into the soil and find webs of interlocking community that unite us from below.
As in all of our issues, we will need a wild array of voices and perspectives to bring this topic into fullness. We hope that this issue in particular will center voices from the Global South and people living on the edges, outside of, or beneath global systems of Empire. We also welcome those working towards solidarity from inside Empire, and we encourage all contributors to speak only out of their own lived experiences and places. We are also considering ways to include language diversity in this issue, and we invite contributors to submit pieces that include or are written in languages other than English.
Questions for Prodding Your Imagination:
- What political and resistance movements from the Global South inform your praxis? How does this connect to your diasporic family and cultural histories (if it does)?
- What do we have to learn about "global solidarity" from the land, rivers, trees, oceans, mycelium, or other natural creatures?
- How is your community involved in solidarity work with another region of the world? What have you learned? How do you prioritize which movements to align with?
- Is there a time that you tried to repeat a resistance tactic from somewhere else in the world and found that it didn't work in your context? What might've contributed to that? What did you learn in the process?
- When engaging in transnational movement work or relationship-building, what is important to keep in mind? How might pitfalls such as cultural appropriation, assumptions, miscommunications, or overstepping come from differences in language, power, privilege, and access to resources?
- Specifically for folks living outside of Turtle Island, what calls, invitations, questions, or challenges would you make to folks who are working from inside North America?
- How does the phrase "think globally, act locally" resonate with you? How do we hold those tensions in our lives and organizing work?
- What does "global solidarity" mean to you? How did you learn to value global solidarity? What shifts have you made in order to align your life with this value?
- How can rest and healing be a part of solidarity and movements for liberation?
- For those of us situated within Empire and holding privileged identities of any kind (white, Christian, U.S. citizens, English-speakers, etc.), how might working towards global solidarity challenge our own lives, comforts, or previously-held beliefs? What does it mean to dedicate our lives to dismantling the Empires of which we are embedded (or from which we come)? What (un-)learning, growth, or transformation must we be willing to experience in order for this to occur?
- How are people of the global majority (BIPOC communities) connecting and building power across borders? When has this happened in history and where is it happening today?
- If God or Spirit relate to your commitment to global solidarities, how does that live out in your work, life, or choices?
- Many churches and Christian organizations continue to perpetuate harm in the name of solidarity today. Where, when, and how have you seen or experienced this happening? Occasionally Christianity has also been used for transnational resistance to these forces. Where, when, and how have you seen or experienced this happening?
- How are you parenting your kids in a way that connects them with struggles around the world? What resources do you look to in order to foster this?
- How can efforts for decolonization, reparations, or abolition be connected across cultural contexts? Activists like Angela Davis have made connections between militarization in the U.S. and in Palestine. What other revolutionaries are explicitly fighting across unique but connected struggles?
- In "The End of Cognitive Empire," Boaventura de Sousa Santos writes, "Epistemologies of the South represent those forms of knowledge that are generally discredited, erased, and ignored by dominant cultures of the global North." How do/could different forms of knowledge inform our work towards global solidarity?
- What lessons of liberation have you learned in moments of silence or contemplation?
- What can we learn and how can we grow from seeing such widely-positive responses to Ukrainian freedom fighters? How can we move the needle on normalizing the rights of all people resisting military violence with whatever tactics they have access to?
- What perceived structures of solidarity need to be cracked open and composted? What is molding and rotten? And what are the worms and seeds with potential for re-growth?
Ideas for Stories
- Send us resources for creative resistance tactics that you have used and/or seen used by comrades.
- Interview an elder from whom you have learned about interconnected struggles. What do they want younger generations to hold onto, let go of, or transform?
- Tell us about international resistance movements that have changed (or are changing) the course of the world.
- Make a list of 10 ways to reject colonialism in global solidarity work.
Write a conversation between yourself and your ancestor(s) about the world they dreamed for the generations to come.
- Write a love-letter or poem to your Indigenous land (whether you are currently connected to it or not).
Calls for Solidarity:
We are seeking 4-6 short pieces (around 400 words) that are updates, calls, or invitations of solidarity from currently occupied or militarized communities around the world.
Notes about Submissions
We're looking for long-form journalism, personal stories of transformation, short bursts of feelings, and nuggets of inspiration. Choose an aspect of the topic and expand with personal experience, researched wisdom, or spiritual insight.
A great pitch will describe the piece, explain why it's a perfect fit for Geez, list the sources you'll consult, and state why you're the best person to write it. Please include a brief bio and where you live.
Ideally, pitches are a page or less. Note: if you send us 20 pages, we likely will not be able to read it. If you already have a completed manuscript, poem, photo, or design, feel free to submit it as well.
1. Long-form nonfiction (600, 1200, or 1800 words)
We're looking for creative nonfiction essays, investigative articles or research-based pieces on the topic above. Wisdom from other sources is welcome, but not required if you are bringing your own embodied experience.
2. Flash nonfiction (50-300 words)
These are short, personal experiences or insights. Your piece should capture a moment that illuminates a larger issue or convey a feeling familiar to us all. This is a chance to bring hope, insight, emotion, and connection to readers.
3. Photos/Illustrations:
Consider the topic above and send original photographs or illustrations that provoke or pacify, animate or incite. Note: artwork pitches and submissions will receive responses after written pitches. It could be 2 months before you hear back.
4. Poems:
In each issue we aim to publish 2 or more poems, often with one poem per page.
Additional Info:
Our readership is split between Canada and the US with some wider international readership as well. Please consider this in how you approach your topic.
Ideally, we will respond personally to every piece of correspondence we receive. But given the number of submissions we receive, it is not always possible. If you do not hear back from us within four weeks of the deadline assume that we were unable to use your submission.
Contributor Honorariums:
We are a small nonprofit that currently offers very modest honorariums. Depending on the length, we usually offer between $50 and $100.
Deadline for pitches: May 12, 2022
We look forward to seeing your submissions!
Sincerely,
Lydia Wylie-Kellermann, managing editor
Kateri Boucher, associate editor
Zelda Edmunds, guest editor
Lucia Wylie-Eggert, art director
Send pitches, manuscripts, and images to: 
Geez Editors
email: stories [at] geezmagazine [dot] org
mail: Geez magazine, 1950 Trumbull, Detroit, MI 48216 USA
To join our Writers List, click HERE.
Image credit: "Mycelium," Kirill Ignatyev CC, Flickr.