Call for Pieces: Advent Book 2022 - Wisdom from the Natural World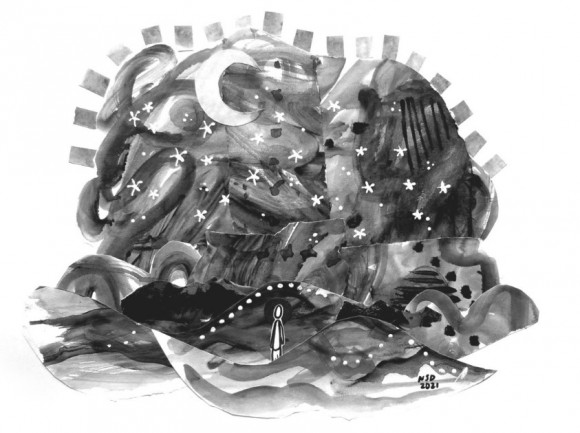 Wisdom from the Natural World
Due June 5, 2022
We know that the whole creation has been groaning together . . .
-Romans 8:22
This year, Geez will offer a third edition of our daily Advent reflection book. In this edition, we hope to turn away from human-centered experiences and turn towards the Advent wisdom that lives in the natural world(s) around us.
The Advent and Christmas stories are about as earthy as they come. We feel it viscerally as John the Baptist eats locusts and honey. And then Mary gives birth, with all the blood and pain and groans, on the dirt, in a barn, surrounded by animals. You can smell the sheep on the hillside and feel the light of the star in your body. Earth is here guiding the story.
Which non-human beings do you turn to for Advent wisdom? What is creation's role in this season of waiting and birth? Where do you feel called to wildness in this Advent season? How do we look to the earth to discover the new life which has the power to turn power on its head?
We are looking for reflections, meditations, poetry, prayers, and whatever else you can think of that fits in 200 words. As always for Geez, we will be looking for words that shift the structures of power, incite community, make us belly laugh, and illuminate beauty and imagination.
Further Details
What: We are not looking for pitches – send us your completed piece.
Due Date: June 5, 2022
Word Length: 200 words or fewer
Compensation: If we select your piece, we will pay you $40 and send you 2 free copies of the book in November.
Publication Details: Advent booklets will be for sale through the Geez website starting in September and will be mailed out early November.
Send pieces to stories@geezmagazine.org.