Call for pitches: Geez 55 Hospitality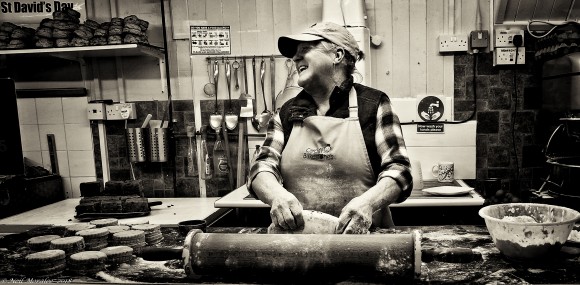 Deadline August 10, 2019
"Do not forget to show hospitality to strangers, for by so doing some people have shown hospitality to angels without knowing it." – Hebrews 13:12
"Hospitality – whether we accept it or offer it – can steer our lives off the beaten, predictable path. And when it veers off in a new direction, gifts come – unexpected and even miraculous gifts." – Dee Dee Risher, The Soulmaking Room
The act of offering or receiving hospitality has the power to change the way you see the world and how you live within it. Further, the very concept of hospitality throws a wrench in the system of capitalism, which depends upon individuals fighting for themselves – desiring the white picket fence and a house with too many rooms – and a war machine to keep it all safe. Welcoming the stranger is one step in the crumbling of empire.
Hospitality also begs of us the question, how do we act as good guests? Cultures of colonization and white supremacy are based on entering another's home with arrogance and violence rather than gentleness and gratitude. Many of us have not learned to be guests to each other or to this land.
In recent North American history, we look to the Catholic Worker movement as a model for the radical act of making more room and finding one more bed. And beyond that, notions of hospitality have played a central role in many Indigenous, religious, spiritual, and revolutionary traditions across the world.
Tell us a story when you had an unexpected visitor or a surprising host.
What is a moment, personally or politically, when an act of hospitality had unforeseen consequences for good or ill?
What is a unique tradition you have when you offer hospitality?
How have you experienced hospitality in relationship with non-human beings?
How does hospitality put a crack in empire?
What are unique places hospitality is happening to combat capitalism?
Examine the historical tradition of the Catholic Worker movement.
Wrestle with the power and privilege dynamics of race and class at play in hospitality houses.
Recipes! We will feature a series of recipes. Send us your favourite recipe with a 100-word story about it.
Notes about submissions
We want long-form journalism, personal stories of transformation, short bursts of feelings, and nuggets of inspiration. Pick your aspect of the topic and expand with personal experience, researched wisdom, or spiritual insight.
In a great pitch, you describe the story, explain how it's a perfect fit for Geez, list the sources you'll consult, and state why you're the best person to write it. Please include a brief bio and where you live.
1. Longer non-fiction pieces, length: 650 or 1300 words:
We're looking for creative non-fiction essays, investigative articles or research-based pieces on the topic above. While a reference to your personal experience is welcome, readers need wisdom from other sources as well (interviews, books, articles, theologians, social-justice activists, academics, and moms and dads). Pitches should be one page, touch on the wider context of your topic and name at least one other source you will be consulting. Here's a request: Please think of yourself as a Geez contributing editor. Ask yourself: what would readers who are social-justice oriented and at the fringes of faith want to read on this topic? If your pitch is accepted you'll usually have three to four weeks to complete the piece.
2. Flash non-fiction, length: 50-350 words
These are short, personal experiences or insights. Your piece should capture a moment that illuminates a larger issue or convey a feeling familiar to us all. This is a chance to bring hope, insight, emotion, and connection to readers. Think of it as a snapshot with words.
3. Photos/illustrations:
Consider the topic above and send original photographs (i.e. you took the photo) or illustrations that provoke or pacify, animate or incite. Or, if you know of a photographer or illustrator who can deliver an awesome photo essay or series of drawings and is willing to get big play in a premium little magazine for a modest honorarium, please pass this pitch along.
Tips for pitches:
The Geez project is a discussion among people of faith seeking social justice. Our readers and writers express this through art, activism (a creative critique of those in power and the structures that keep them there, the promotion of alternative practices that subvert such powers), contemplation, and a more-grounded, interconnected approach to living.
Additional info:
Before pitching, please read our guidelines for writers. Ideally we would like to respond personally to every piece of correspondence we receive. But given the number of submissions we receive – and having tried to respond to all – we realize it is just not possible. If you do not hear back from us within six weeks assume that we were unable to use your submission.
Deadline for pitches: August 10, 2019
We look forward to seeing what you send!
Sincerely,
Lydia Wylie-Kellermann, managing editor
Kateri Boucher, associate editor
Lucia Wylie-Eggert, art director
Send pitches, manuscripts and images to
Geez Editors,
email: stories [at] geezmagazine [dot] org
mail: Geez magazine, 1950 Trumbull, Detroit, MI 48216 USA
To join our Writers List, click HERE.
Image credit: "Cardiff Bakestones," Neil Moralee CC, https://www.flickr.com/photos/neilmoralee/