Ritual: Lunch Break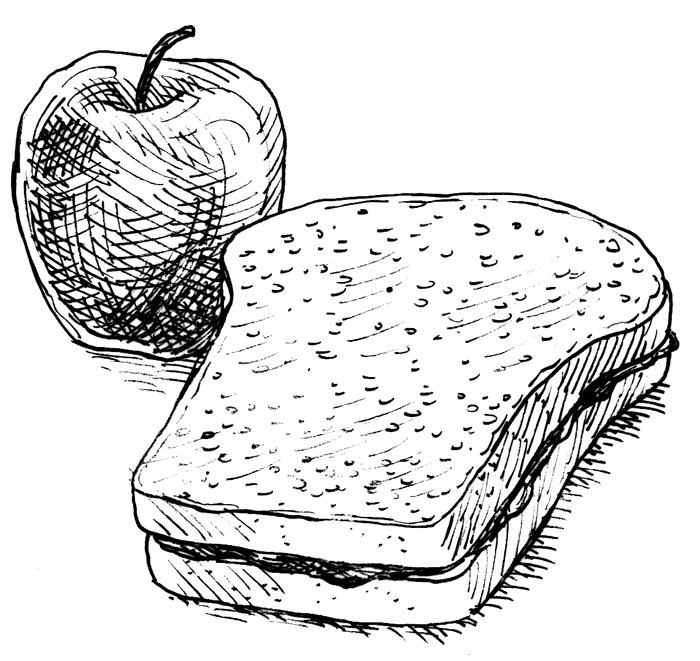 Last year during Lent, I started the simple yet extreme practice of taking a lunch break every day. Because I knew it would be a challenge to override my Protestant work ethic, I set a daily alarm. Every day at noon, no matter what I was doing, I was going to stop and tend to my own needs, which I had been ignoring in order to do my oh-so-important work. It was to be rest for the sake of rest, not for the sake of being more efficient when I returned to work.
In the beginning, when the alarm chimed I was often well overdue for water, food and a trip to the bathroom; over time, I began to anticipate the break. After the 40 days, I couldn't bring myself to turn off that annoying, wise alarm, so for the past year it has called to me every noon. Some days I gloat at it: "I know, I've already eaten!" Other days I curse the chiming: I'm still in the middle of saving the world.
Surprisingly, a year of lunch breaks has taught my soul one of its best lessons: I have little power and that's okay. Walking away from writing that email – which I'm sure will resolve every question in the mind of the recipient – prompts me to acknowledge I'm not the only force at work in that person's life. Setting aside a project halfway through teaches me a new comfort with incompleteness. Stopping to feel my dry mouth, my gurgling stomach or my screaming bladder shows me, from my urges up, how mortal I am.
This year my life has included international dealings with estranged family members, the long and complicated death of a parent and major transitions in my workplace – plenty of opportunities to face incompleteness and mortality. With each challenge I've had a surprising, bottom-up peace that a greater Power is at work and a new ability to embrace the process until answers come. Strangely, I have found strength in learning my weakness. My brain has been baffled by my heart's refusal to flutter at the slightest sign of instability and my stomach's lack of churning when I'm not in control.
I guess there are some things you can only learn by (not) doing.
Mandy Smith is a writer, pastor and mom who lives in Cincinnati, Ohio.