Word and World Transitions Board to Geez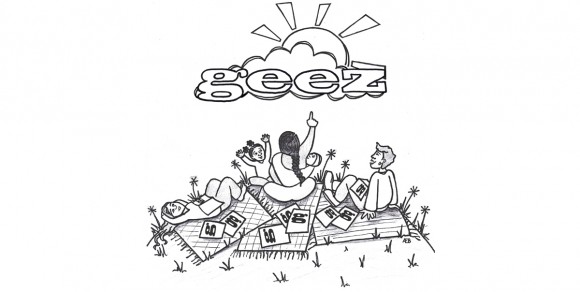 In 2018, when we began to imagine moving Geez from Winnipeg, Manitoba to Detroit, Michigan, we needed to find a non-profit home. We thought: Do we create one? Can we become a fiduciary? We were so grateful to find a home within the vision and history of Word and World. Now after some dormant years for Word and World, the board has voted to dissolve Word and World as it currently stands and transfer the non-profit status to Geez Press. Geez will honour the history and community of Word and World with a commitment to gathering for theological and movement education.
Word and World Background
Movement work flows like rivulets and streams, converging and branching to transform the landscape. Word and World: A People's School was conceived in 2001 as week-long immersive gatherings organized around "streams" of movement history. The headwaters were the underground seminaries of the Confessing Church in Germany, the Freedom Schools of the Civil Rights movement, the "womenchurch" experiments of Christian feminists and the struggle for LGBT and gender justice, the base communities movement animated by liberation theology, the political models of popular education such as union schools, the Highlander Center, and the Center for Popular Economics, as well as the land-based songlines of Watershed Discipleship.
The schools, and later the weekend gatherings and mentorship programs offered by Word and World, wove together Bible study, social analysis, shared ritual, and public liturgy as a way to overcome the divides among the "seminary, the sanctuary, the streets, and the soil."
These gatherings offered a kind of baptism into the River of movement history for many of us who participated. Now the stream of Word and World finds confluence with the work of Geez. The board that has held Word and World through a fallow period is turning over the non-profit status and the wealth of history to serve the vision of Geez. The river will eddy around a new board this Spring. The magazine, of course, has a flow and a history of its own and these streams will gain force and momentum by coming together. In the words of the prophet Isaiah: "For I will pour water on the thirsty land, and streams on the dry ground; I will pour out my Spirit on your offspring, and my blessing on your descendants."
– Kate Foran, Word and World board member
We give thanks for all those who have held the spirit and work of Word and World. Special love to the board who has held us steady – Kate Foran, Michael Boucher, Elizabeth Nicholas, and Kara Bender who are leaving the board and handing it off to a new board. We look forward to introducing our readers to this new and mischievous board in the next issue!