Colonizers' Confessional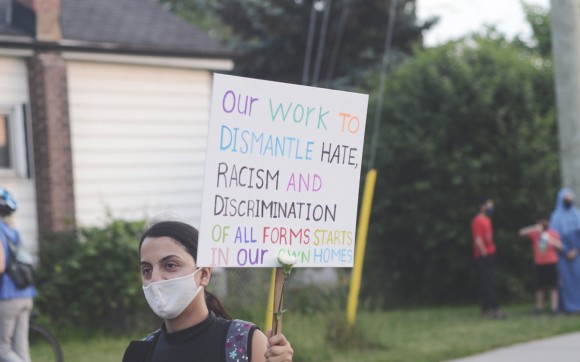 We want to offer space to lament and repent the ways we have participated in, benefited from, or been impacted by white supremacy and colonization. In service of this, we are co-opting the confession booth – not as a way of reinforcing shame and guilt (as so many Christian spaces have used it) but as a way of fostering honest repentance that moves and ignites us towards action and reparation.
We invite you to participate in a Colonizers' Confessional. May we use this digital space to name, expose, and face our collective histories. May the words shared become fuel for reconciliation, for changes big and small, for acknowledging harm, and dismantling the powers in our public and personal lives.
While this confessional is primarily geared toward white settler folks (who make up the largest percentage of our readership), we open the invitation for everyone to participate in this project, extending itself to serve as a place of honesty for those who choose.
In the words of Jesus of Nazareth, "Go and sin no more."