Silver Lining of a Grey Cloud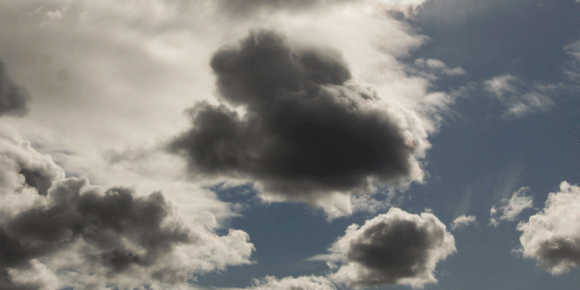 The year is March 2020. The sun is shining brightly through my living room window and I squint as I open my eyes – I had been laying by the window for a nap. I twist my body and give a stretch, elongating my arms and legs as far as they can go. My first thought is to check my phone, but instead I stop to say a short morning prayer. When I eventually snatch my phone from the floor, an email from school catches my eye. With anticipation, I read the email carefully. Laughing to myself, I get up and announce my findings to my parents: I won't be going back to in-person school for the rest of the year.
As a homebody, I could not have been happier. My spirits were buoyed by the thought of not spending time waiting for a bus or buying a bus pass anymore. But it didn't take long before my spirits fell again. A week later, I lost my job (which was especially hurtful because I had started only two weeks prior). Now the realization dawned on me: I could see the world, but only through my window or pictures. My hope of staying home and saving money was stripped and long-forgotten. This was the beginning of a nightmare not just for me, in some aspects, but the whole world as well, as news of the living were turning tragic by the second.
Now it's March 2022, and I'm taking a look at what life previously was, became, and now is. I wonder if there were any rainbows for myself and for others through the last two years. Flipping the book back to 2020, I look through to see if there were moments of laughter or even a small smile. As I reflect on this question for myself, I also take to Instagram to see how my friends and family felt as well. Were there any silver linings to this year? Here are the responses I received:
"I learned to enjoy the time by myself which made me less dependent on people to make me happy."
"My mental health flourished because I was away from all the toxic people in my life."
"I learned to take it slow in order to notice the little things in nature – like seeing every full moon for two years."
"Personal growth."
"Freedom from distractions which gave me more time to spend in God's word!"
Regardless of the news that has continued to buzz nonstop through this pandemic, everyone shared that they had obtained something positive during this time. I enjoyed reading their responses and related to many of them. I also became in touch with nature a bit more. I started taking care of my health a lot more: eating well, sleeping early-ish, spending time with family, laughing a lot more, and spending time to grow spiritually. The biggest positive I can find that is still ongoing in my life is finding my love for music again.
I couldn't be more grateful for the silver linings I received and am glad to see that I was not alone in seeing the sun between the clouds.
Joycelyn Ofori (she/her) studies English and Psychology at Canadian Mennonite University. She is originally from Ghana, but she has been living in Canada since she was ten years old. She loves reading, writing, singing, and cycling. Joycelyn has been our Geez intern for this spring season, and we're grateful for her support of our work!