Day 1: I am the 9%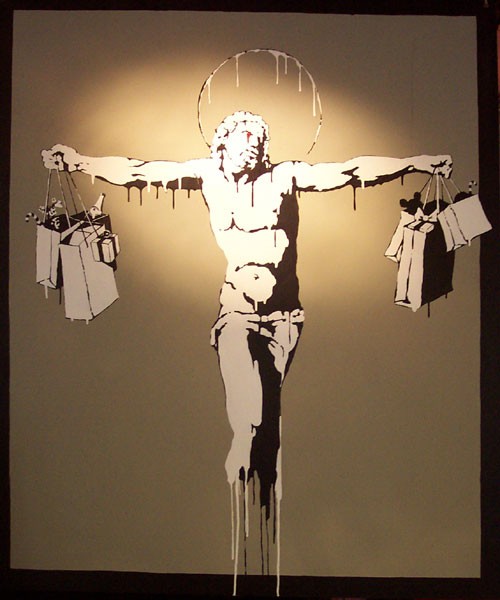 Public Privilege Challenge Day 2: Resisting My Privilege of Wealth
Though my mother would vehemently deny it when I say this, I am very, very rich.
According to the Global Rich List, I am the 538 986 752nd richest person on Earth. That doesn't sound very impressive until you realize that I am in the top 8.98% of the world. THE WORLD. Somebody should let my mother know how well I am actually doing for myself.
Just the fact that I 1) have a bed and 2) do not go to it hungry means that I am a very well-off person. Never mind the luxuries I own including personal hygiene products, a winter jacket, and my obscenely comprehensive Star Trek DVD collection.
I set out on this challenge to seek to understand, acknowledge, and resist my privileges. Some of these were easier than others.
I began the day listing off my privileges of wealth which I encountered, and soon this became somewhat silly and my hand started to cramp. I have a job, health care, I have access to food and water, health facilities, transportation, a savings account, the list goes on and on and on. Acknowledging this was somewhat easy; understanding my wealth and more especially resisting it was substantially harder.
My privilege of wealth is difficult to understand because, though our current neoliberal climate is so focused on rewarding efforts, I didn't actually earn much of it. Yes I topped up my privilege, in that I actively pursued schooling and literacy which gave me quite a push on the North American social justice economic ladder. But I did not actually earn my starting point; much of the reason I am a relatively successful womyn with many life choices is because I was born with the proverbial global silver spoon; I had access to education, health services, a strong network of social supports, and was born into a relatively stable middle class family. I had no reason to struggle against racism or ableism; in fact, I benefited from them. I can in no way take credit for this head-start.
So though it seems somewhat easy to acknowledge, slightly difficult to understand, it seems even harder to activity resist my privilege of wealth.
All day I tried to think of active ways to resist my privilege of wealth. The best offering I could come up with was giving up on ordering a cup of steamy fair trade coffee at the local student's union, a trite offering considering I am in the top 9% of the world. If others cannot enjoy the luxury of coffee, than why should I? I walked by the cafe, head held high. Yes, this is true solidarity.
And that's it. I could honestly not find a way through my working day to effectively resist my privilege of wealth. I saw no opportunity This has haunted me all day. And as I sit here right now beside my warm radiator in my hydro-lit apartment, away from the constraints of my day job I can suddenly think of a million things that I can do right now. Some of these acts of resistance are strikingly obvious – I certainly should not be typing on this computer. I certainly should not be powering my computer with hydro electricity which has been extorted in both sneaky and destructive ways out of Indigenous communities in the Manitoba north. I should not be sitting in this warm apartment when hundreds of people in Winnipeg and around the world do not have their own place of shelter.
It is a snowy -12 degrees outside and I suddenly feel sorely uncommitted to this challenge.
Bre
Why am I doing this challenge of privilege? Click here to find out.