Call for Pitches: Geez 64 Holy Fool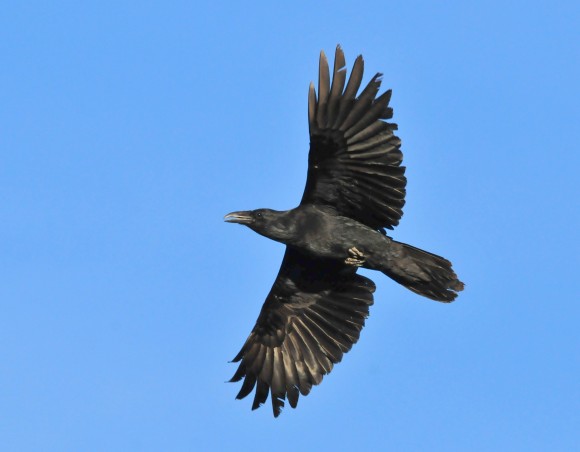 Deadline for pitches: November 10, 2021
The Holy Fool's message is recurrent throughout history, not because it is allowed a seat at the table of empire, but because those under the table or banished to the margins choose to celebrate it and keep it alive. – Tevyn East and Jay Beck, Leo Tolstoy: Ivan and the Fool
Traveler, do not shrink from [the spirits of the crossroads], or seek to vanquish them. Let them haunt you, steal from you, deceive you, and unsettle you, for the trickster brings gifts deeper than safe arrival, wider than homecomings, and finer than destinations.
– Bayo Akomolafe, May your road be rough
Come friends and neighbours! Gather round! Pitch the circus tent! Gather in the town square! But beware for the trickster is at work. The jester lurks in mockery. And the holy fool is ready to turn your world upside down! Boundaries will be crossed. The powers will be subverted. It is time to play, to imagine, to embrace foolishness, to expect the unexpected. It is time to make a ruckus! You will see tricks that are ancient and other magic created before your very eyes. It is sacred and irreverent. We welcome it all!
With great delight and trepidation we begin to summon work for Geez's spring issue on the holy fool. The tradition of trickster and holy fool is recurrent throughout history and cultures. These characters are found disrupting the peace and offering a vision of what could be throughout Greek mythology, Yoruba practices, Eastern Orthodox traditions, Navajo stories, Nordic tales, and scripture (to name a few). The trickster spirit is found on the margins, in the streets, and among those who are most rejected from so-called society. Join us in the work of looking backward and forward and around us in our ordinary lives for the places the fool is performing in our midst.
Questions lurking along the road
- Who are the holy fools living in our midst? Where have you encountered or interacted with their spirits? How have they transformed or changed your life?
- If you could summon the presence of one fool or trickster from the past, who would it be? How might they trouble the crises we are facing today?
- "The trickster is a boundary-crosser….We constantly distinguish – right and wrong, sacred and profane, clean and dirty, male and female, young and old, living and dead – and in every case the trickster will cross the line and confuse the distinction." (Trickster Makes This World, Lewis Hyde). What boundaries are being crossed today in our lives, communities, cultures? What boundaries need to be muddled and disturbed?
- Donna Haraway and other queer scholars have made connections between queerness and the trickster tradition. How might those with marginalized gender and sexual identities have connections with or access to the wisdom of the trickster spirit? How might this also apply to those with marginalized identities around race and class?
- Where have you seen the trickster or holy fool spirits show up in movement spaces? What have they offered? How have they shifted the tone, actions, or energies of the space?
- In a culture so saturated by ideas of "right" and "wrong," there seems to be less and less room for welcoming the fools in our midst. And this isn't just true in mainstream spaces; we see this show up in movement and activist culture too. Would holy fools be canceled today? How can this tradition trouble our notions of political correctness, social justice, and morality?
- What role do humor, comedy, or irony play in your life or community?
- The archetype of the fool is made possible by a shared understanding of what "foolishness" is. Who gets to decide what is foolish in a given cultural context? What does this say about what's considered normative or "logical" or "wise"?
- How might the archetype of the fool or the trickster relate to modern conceptions of neurodivergence, mental health, and disability?
- The old stories of tricksters and fools were characterized by them living in the inbetweens, traveling on the road. In today's culture, it's common for most people to be less rooted and move around often from place to place. Is the role of the trickster still relevant in this transient culture?
- In dominant Western society, "childish" has become almost a synonym for "foolish." What do we have to learn from the children around us? What do they know about the holy realm of foolishness that we adults may have lost or forgotten?
- What's the most "foolish" thing you've done in service of justice, peace, or resistance? How was it perceived by your friends, family, or the general public? Would you do it again?
- What is the relationship between the holy fool and spirituality? How can the fool encourage us towards foolish dreams that go against capitalism, militarism, and all the norms thrust upon us?
- How does the holy fool get us out of our head and into imaginative, creative, disruptive, and embodied space?
- "The four archetypes share an uncanny ability to escape the trouble they inevitably get themselves into: the clown gets bopped, the trickster is dismembered and blown apart, the jester may have his head cut off by the king of be hit by rotten fruit thrown from the audience, and the great fool is about to fall off a cliff or be martyred by an angry mob. But just when it seems that all is lost, they rise again, recovered and whole, even from death. (The dismembered Coyote reassembles, Jesus Christ rises into everlasting life.) Because of their humor or their innocence, or because their revelations are so important, these crazy wisdom characters are immortal." (Wes Nisker, The Essential Crazy Wisdom) Tell us more.
Prompts for particular tricks
- Write/illustrate/photograph a list of your top 10 theological April Fools jokes
- Share stories of April Fools Day from around the world.
- Recount a brief history of the "Fool for Christ" archetype as it has shown up in the Christian church.
- Write/illustrate the distinctiveness between clown, jester, trickster, and holy fool.
- Send us short flashes of experiments in holy foolery.
- "The circus is among the few coherent images of the eschatological realm." Explore William Stringfellow's vision of the circus.
- Many of the old fool/trickster stories are old, short, and in the public domain. Illustrate one of these tales.
- Write some vignettes of holy fools like Dorothy Day, Peter Maurin, Martin Luther King Jr, Gandhi, St. Francis, Jesus, or any other good foolish folks.
- Create or analyze a tarot card of the Fool archetype.
- For God's sake, have fun! Play! Send us something shocking and joyful and absurd. Make something for this community beyond what we could ask or imagine.
Notes about Submissions
We're looking for long-form journalism, personal stories of transformation, short bursts of feelings, and nuggets of inspiration. Choose an aspect of the topic and expand with personal experience, researched wisdom, or spiritual insight.
A great pitch  will describe the piece, explain why it's a perfect fit for Geez, list the sources you'll consult, and state why you're the best person to write it. Please include a brief bio and where you live. 
Ideally, pitches are a page or less. Note: if you send us 20 pages, we likely will not be able to read it. If you already have a completed manuscript, poem, photo, or design, feel free to submit it as well.
1. Long-form nonfiction (600, 1200, or 1800 words)
We're looking for creative nonfiction essays, investigative articles or research-based pieces on the topic above. While a reference to your personal experience is welcome, readers need wisdom from other sources as well (interviews, books, articles, theologians, social-justice activists, academics, and moms and dads). 
2. Flash nonfiction (50-300 words)
These are short, personal experiences or insights. Your piece should capture a moment that illuminates a larger issue or convey a feeling familiar to us all. This is a chance to bring hope, insight, emotion, and connection to readers. Think of it as a snapshot with words.
3. Photos/Illustrations:
Consider the topic above and send original photographs (i.e. you took the photo) or illustrations that provoke or pacify, animate or incite. Or, if you know of a photographer or illustrator who can deliver an awesome photo essay or series of drawings and is willing to get big play in a premium little magazine for a modest honorarium, please pass this pitch along.
4. Poems:
In each issue we aim to publish 2 or more poems, often with one poem per page. Poems may relate closely to the theme, or not. We'll look at them all.
Additional Info:
Before pitching, please read our guidelines for writers. Ideally we would like to respond personally to every piece of correspondence we receive. But given the number of submissions we receive – and having tried to respond to all – we realize it is just not possible. If you do not hear back from us within four weeks of the deadline assume that we were unable to use your submission.
Contributor Honorariums:
We are a small nonprofit that currently offers very modest honorariums. Depending on the length, we usually offer between $30 and $100. Our goal for our 2022 budget is to increase these numbers.
Deadline for pitches: November 10, 2021
We look forward to seeing your submissions!
Sincerely,
Lydia Wylie-Kellermann, managing editor
Kateri Boucher, associate editor
Lucia Wylie-Eggert, art director
Send pitches, manuscripts, and images to: 
Geez Editors
email: stories [at] geezmagazine [dot] org
mail: Geez magazine, 1950 Trumbull, Detroit, MI 48216 USA
To join our Writers List, click HERE.
Image credit: "Common Raven on Seedskadee National Wildlife Refuge," USFWS Mountain-Prairie, Flickr CC.