Call for Pitches: Geez 51, Wealth Redistribution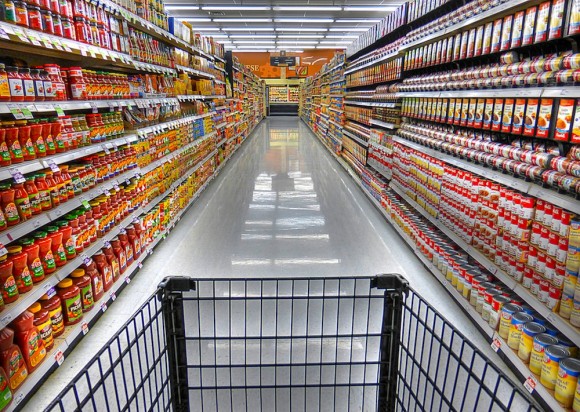 Deadline for pitches: November 1, 2018
What does the redistribution of wealth look like to you? Is it a threat or avenue of hope?
The next issue of Geez magazine will be on the various strategies—radical, practical, poetic, and mundane—of sharing wealth.
This is a call for pitches, poems, artwork, photos, or full manuscripts (see more detail about submissions below).
Share the wealth
What needs to happen for a more equitable distribution of money, land, and ownership of corporate entities? Who is going to lead the way?
What do you read, watch, or listen to in order to undermine the dominators' way of thinking or acting? Capitalism is a key link in the chains of oppression in our white-supremacist, colonial, capitalist, racist, heterosexist society; what can inheritors of this system do about it?
Faith and riches
What is the role of spirituality, religion, and faith in the alleviation of poverty and sharing of wealth and resources?
If you identify as Christian, what does it mean to you when, in the gospel of Luke, a radiant Mary and mother-of-God-to-be, sings about how God has "filled the hungry with good things, and sent the rich away empty"? Under the heading, "Warning to Rich Oppressors," in the book of James it says, "Come now, you rich people, weep and wail for the miseries that are coming to you….. You have lived on the earth in luxury and in pleasure; you have fattened your hearts in a day of slaughter." How does this sentiment fit within the context of 21st-century capitalism? Is this consolation or inspiration for you?
Socialist insights, gender
Can you provide a concise summary of socialism for Geez readers, fortified with a list of essential readings and videos? Can you explain how taxation is necessary or could be improved? How you are personally involved in redistributing wealth in this way.
What are positive stories of corporate business behaviour, collective action, or worker solidarity?
The gender gap still persists; women earn less than men in Canada (83%) and the U.S. (81%, more stats here), and that's not counting gender queer folks. Do you see changes coming, how, why?
Decolonization
What does wealth redistribution mean in terms of decolonization? In Unsettling Canada (Between the Lines, 2015), Arthur Manuel wrote, "When you add up all the Indian reserves in Canada, the land we got is 0.2 per cent and we are expected to make a living off of that. The rest of the land 99.8 per cent is under federal, provincial jurisdiction and that's one of the reasons why indigenous communities are mostly poor."
Mi'kmaw lawyer, author and activist Pam Palmater has said that true reconciliation "will only be found in the discomfort that comes with the exchange of land, wealth and power." What are you doing to work at this obligation for exchange?
Howard Zinn, in his conclusion of A People's History of the United States (reprinted here), "The prisoners of the system will continue to rebel, as before, in ways that cannot be foreseen, at times that cannot be predicted. The new fact of our era is the chance that they may be joined by the guards." Those of us with slightly more privilege may recognize our common bondage to a system of wealth inequity. How can we best share our relative power for economic and social justice?
We're listening
We want to hear from parents, teachers, ministers, homeowners, landlords and tenants, students and dropouts. How are you talking about sharing resources? How can we structure generosity to redistribute wealth to alleviate the injustices among us?
Please share your wisdom and your stories on the topic of wealth redistribution. We welcome reflections of struggle, failure, guilt, success, and dreamy impracticality.
Notes about submissions
We want long-form journalism, personal stories of transformation, short bursts of feelings, nuggets of insight, and inspiration. Pick your aspect of the topic and expand with personal experience, researched wisdom, or spiritual insight.
In a great pitch, you describe the story, explain how it's a perfect fit for Geez, list the sources you'll consult, and state why you're the best person to write it (see contact info and deadline below).

1. Longer non-fiction pieces, length: 650 or 1300 words: 

We're looking for creative non-fiction essays, investigative articles or research-based pieces on the topic above. While a reference to your personal experience is welcome, readers need wisdom from other sources as well (interviews, books, articles, theologians, social-justice activists, academics, and moms and dads).
Pitches should be one page, touch on the wider context of your topic and name at least one other source you will be consulting. Here's a request: Please think of yourself as a Geez contributing editor. Ask yourself, What would readers who are social-justice oriented and at the fringes of faith want to read on this topic? If your pitch is accepted you'll usually have three to four weeks to complete the piece.
2. Flash non-fiction, length: 50-350 words:

These are short, personal experiences or insights. Your piece should capture a moment that illuminates a larger issue or convey a feeling familiar to us all. This is a chance to bring hope, insight, emotion, and connection to readers. Think of it as a snapshot with words.
3. Photos/illustrations: 

Consider the topic above and send original photographs (i.e. you took the photo) or illustrations that provoke or pacify, animate or incite. Or, if you know of a photographer or illustrator who can deliver an awesome photo essay or series of drawings and is willing to get big play in a premium little magazine for a modest honorarium, please pass this pitch along.
4. Poems:
In each issue we aim to publish 2 or more poems, often with one poem per page. Poems may relate closely to the theme, or not. We'll look at them all.
Tips for pitches: 

The Geez project is a discussion among people of faith seeking social justice. Our readers and writers express this through art, activism (a creative critique of those in power and the structures that keep them there, the promotion of alternative practices that subvert such powers), contemplation and a "more-grounded, interconnected" approach to living.
Additional info


Before pitching, please read our guidelines for writers. 
Ideally we would like to respond personally to every piece of correspondence we receive. But given the number of submissions we receive – and having tried to respond to all – we realize it is just not possible. If you do not hear back from us within six weeks assume that we were unable to use your submission.
Deadline for pitches: November 1, 2018
We look forward to seeing what you send!
Sincerely,
Aiden Enns, Editor
Send pitches, manuscripts and images to


Geez Editors,
email: stories [at] geezmagazine [dot] org

mail: 
Geez magazine, 
400 Edmonton Street
, Winnipeg, Manitoba R3B 2M2
 Canada
Image, CC via flickr.com