Call for pitches: Geez 33, Disabilities and Ableism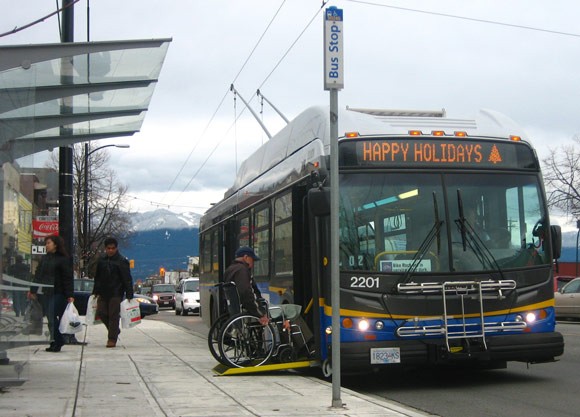 Deadline for pitches: October 21, 2013
Why do able-bodied people enjoy special status in our society? How can our perception of normal and beautiful expand to include people who live with disabilities?
Here at Geez we're pleased to announce that Kate Grisim has agreed to guest edit an issue of Geez on the topics of disability and ableism (i.e., discrimination that favours able-bodied people).
"Often we think of people with disabilities as special or inspiring just because they live with a disability. We want to kick out that 'special' pedestal from under disabled people's feet and expand the definition of 'normal.' We'll examine the lives people with disabilities lead compared to the lives many people think we lead," said Kate.
Opportunity 1
This is a call for literary (poetry, creative non-fiction) and visual art by people with disabilities. The subjects of this art need not be related to issues of ability and disability. If you or someone you know lives with a disability and is a writer or artist, please encourage them to submit material to us (see contact info below). As we assess manuscripts we'll keep in mind our audience: people at the fringes of faith concerned about spirituality, art, activism and social change.
Opportunity 2
We also want essays, creative non-fiction and art that take up the notion of specialness, or exceptionalism, that underlies ableist privilege, from the perspectives of people with disabilities and able-bodied people alike.
We want this issue to give an honest, authentic, no-holds-barred perception of disability, so please feel free to write about hot-button topics such as the following: 
– joy and struggles when living with assistance from caregivers (especially with parents, partners, family members)
– being "cured" of a particular disability
– access to assisted sex
– assisted suicide
– pregnancy (for example, when you know a genetic trait will be passed onto your children, or there's a pretty good chance it will), or
– anything else you feel particularly passionate about (even – and especially – if it will rub a non-disabled person the wrong way)
As always, this Geez issue will blend good-natured fun, snarky critique, earnest confessions and the search for soul food – Christian, post-Christian and otherwise. As mentioned, we seek the talents of writers and visual artists, especially people with disabilities, their allies, and disability-rights activists, to contribute to this issue. Our goal is to have the majority of contributors be people who identify as being different from the ableist "norm."
Additional ideas to prompt your pitches:
– Do you respond differently to a person with a mobility impairment (a person using a walker, wheelchair, canes or crutches) than to a person with a mental or cognitive disability (schizophrenia, autism, depression or a learning disability)? How, why?
– Is the language surrounding disability adequate or inadequate, in your opinion? If inadequate (as many people with disabilities feel is the case), how should/could that be remedied?
– As a person with a disability, how do you wish people would respond to you? What have been your craziest encounters with a non-disabled person, or vice versa?
– Where (or when) does faith come into play?
– Anti-Ableism 101. What are five or ten basic insights to help people curb discrimination against people with disabilities?
Submissions
1. Longer non-fiction pieces, length: 750 or 1500 words
We're looking for creative nonfiction essays, investigative articles or research-based pieces on the topic above. While a reference to your personal experience is welcome, readers need wisdom from other sources as well (interviews, books, articles, theologians, social-justice activists, academics and moms and dads). Pitches should be one page, touch on the wider context of your topic and name at least one other source you will be consulting. Here's a request: Please think of yourself as a Geez contributing editor. Ask yourself, What would readers who are social-justice oriented and at the fringes of faith want to read on this topic? If your pitch is accepted you'll usually have 2 or 3 weeks to complete the piece.
2. Flash non-fiction, length: 50-350 words
These are short, personal experiences or insights. Your piece should capture a moment that illuminates a larger issue or convey a feeling familiar to us all. This is a chance to bring hope, insight, emotion and connection to readers. Think of it as a snapshot with words.
3. Photos
Consider the topic above and send original photographs (i.e. you took the photo) that provoke or pacify, animate or incite.
Tips for pitches
The Geez project is a discussion among people of faith seeking social justice. Our readers and writers express this through art, activism (a creative critique of those in power and the structures that keep them there, the promotion of alternative practices that subvert such powers), contemplation and a "more-grounded, interconnected" approach to living.
New to Geez? Try pitching for our sections: Culturosities, Civil Disobedience, Experiments and Reviews.
Additional info
Before pitching, please read our guidelines for writers here.
The most up-to-date information on upcoming issues is available here .
Ideally we would like to respond personally to every piece of correspondence we receive. But given the number of submissions we receive – and having tried to respond to all – we realize it is just not possible. If you do not hear back from us within six weeks assume that we were unable to use your submission.
Deadline for pitches: October 21, 2013
Approximate deadline for articles (if assigned): November 29, 2013
Send pitches, manuscripts and images to
Geez Guest Editor, Kate Grisim
Geez Editor, Aiden Enns
email: stories [at] geezmagazine [dot] org
mail: Geez Magazine
400 Edmonton Street
Winnipeg MB R3B 2M2
CANADA