A Prayer for Palestine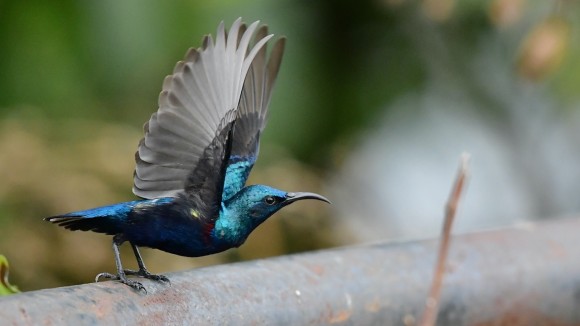 We are so mindful that the Geez community spread around Turtle Island and overseas are holding the work of grief, rage, and resistance to the assault on Gaza, and more broadly, the atrocities the Israeli apartheid state perpetuates against Palestinians every day. We grieve, rage, and resist the active support of our lawmakers and governments for violent regimes and the warfare they conduct – where we live, and far abroad.
As a team, we've been grappling with how to articulate and respond to the violence we are witnessing. At Geez, we seek to weave contemplation and ritual into this work. In the midst of a constant state of emergencies, every struggle is urgent and yet we also need time to breathe.
We wrote this poem/prayer out of a desire to honour our grief in community. Print it off and take it with you to a candlelit vigil. Save it on your phone to share with your beloved relations and kin. Take it deep into the woods. Read it aloud with a child, partner, lover, or grandparent who might yearn for words to accompany tears. Bring it to a faith-based direct action group.
We give thanks to be part of this beautiful community. In all that we do, let us mourn and organize.
A Prayer for Palestine
We weep.
We scream.
We listen.
We pray.
We pour into the streets.
We make phone calls.
We boycott.
We divest.
Yet it does not
feel like
enough.
As a people are being
turned to rubble.
As the blood of children
seeps into the soil below
even the stones cry out.
We pause to breathe.
We choose quiet to tend to one another,
so we can hear the still, small voices.
So we can hear your rustling
amidst all the noise.
Oh spirit,
who pours over all of us,
who moves in the wind,
and rests on the rubble.
Oh spirit,
who never abandons us in our tears,
who strengthens our cries,
and joins in the drum beat on the streets.
Oh spirit,
who knows each bird in Gaza,
who dances through those beloved streets,
and has played in the hearts of each child.
We come to you now
begging,
pleading,
wailing,
for the end of genocide,
the end of apartheid,
the end of bombings,
the end of children being murdered,
and for our Arab and Jewish kin
to know deep and lasting healing.
Rest upon us now.
As we pour out our rage,
our grief,
our exhaustion,
our confusion,
our fears.
Remind us to breathe,
to be still,
to listen,
to feel our bodies on the land,
and to be forever altered.
Summon our courage,
our fierce love,
our reliance on community,
and our imaginations.
May there be a turning
in each of us
and in the world.
May the fire of justice
rise from the belly
of the earth.
May the bombings cease.
May liberation come.
Now and always.
Amen.