The Power of Print Storytelling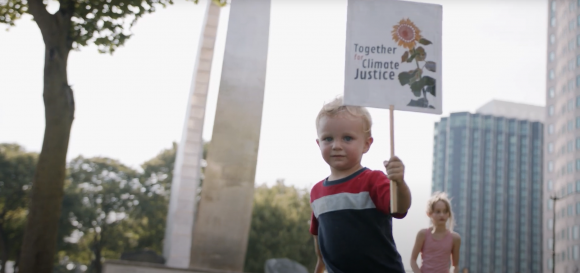 "We see our work as storytelling. It's a chance to continue to look at our own lives and the ways that our stories are interacting with systems of oppression and to know the way the stories have the power to change our lives – the power to change the world." – Lydia Wylie-Kellermann, Geez editor
Three years ago, Geez magazine moved our headquarters to Detroit and relaunched with a new editorial team.
With the creative work of Three Lyons Creative, we made a video that shares part of our magazine's story, creating a print publication at the intersection of faith, activism, and art.
At Geez, we're dedicated to print in a screen-addicted world. We believe in turning off our computers to engage in story with our hands. We choose community over commodification, and mutual aid over profit.
As we witness this community of artists, writers, dreamers, and everyday folk that pull together each issue with their gifts, we hope that Geez is in turn a gift back to the community.
This video was first released in-person in October 2021.