Call for Pitches: Geez 58 Death and Dying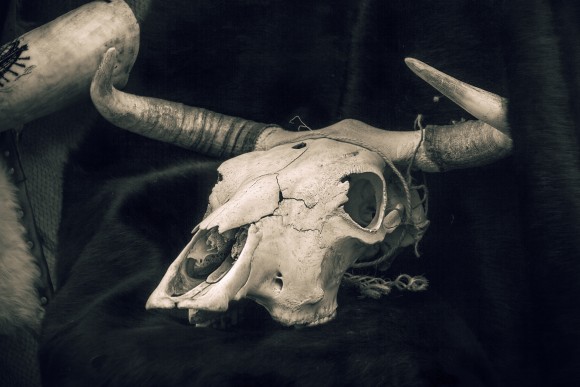 Call for Pitches! Geez 58 Death and Dying
Deadline May 10, 2020
A year ago, we sat down and thought through our themes for the coming year. We never could have imagined the context we would all be living under when we would one day send out this call for pitches. 
Death and Dying – it is all together ordinary, human, messy, scary, sacred, and known to all of us. It can also be ripe with political and cultural ramifications. 
How do we die well? How do we care for the dying? How do we care for the dead? How do we mourn individually and collectively?
Perhaps more than ever, this is a time to speak into grief. Our bodies are carrying so much collective pain. We need to honour the dead. We need to weep. We need stories that will help us heal. We need art that will speak into what we cannot name. We need something – anything – to make us laugh. Let us gather this tender, creative, and brave community of Geez in order to give ourselves to the work that lies before us.  
Ideas, prompts, and food for imagination:
Questions about Dying Well
How important are bodies in death and dying? How do we honour them? How do we hold them?
What are powerful traditions we can all learn from when it comes to death and dying? 
What are Green Burials?
Tell us about an experience you had with death in the natural world. What have you learned from roadkill? mushrooms? ravens?
How can we all plan for our own death?
Grief Traditions
This issue will come out around Dia de los Muertos, Halloween, All Saints/All Souls, and Samhaim. Is one of these days part of your cultural tradition?  What has it meant to you? 
Speak into those sacred times when the veil between life and death are thin.
Tell us about your family's ghost stories (— if you were a ghost, who would you haunt?)
Send us a great roast and we will all raise a glass.
Show us the power of humour in grieving.
Teach us how to carve a casket or midwife the dying.
Questions of Politics and Empire
What does our privatized death industry look like?
How have death, bodies, and funerals been used as a form of control or violation by empire?
Why was Mary afraid the authorities had taken Jesus' body? What then does the empty tomb mean?
Teach us about Rizpah whose murdered sons could not be buried, yet she sat watch over their bodies for five months in the mountains.
What deaths are happening now due to political decisions? Flint water crisis? Pipelines? Border walls? Detention centers? Prisons?
For what deaths do we need to grieve together in mass? For song birds? For trees? For truth and justice?
What does public mourning look like?
Questions raised by COVID-19
Can you die well alone in a hospital?
How have masked nurses and doctors also become companions, chaplains, and the last faces seen for the dying?
How do we reconcile with not being with the dying, with mass refrigerated trucks holding bodies, and mass graves?
What does it mean that COVID-19 disproportionately affects people of colour?
How do we hold grief when we cannot join together at funerals? (What does a Zoom funeral look like? What do you wear?)
How on earth do we find ways to carry the grief?
What does community look like from isolation?
Are there ways we should be resisting?
Write us the prayer or eulogy we all need in this hour. 
Artwork 
Take us places that words cannot go in grief with your art or photography.
If Dia de los Muertos is part of your ethnic or cultural tradition, send us an image of your celebratory skeletons.
Craft us messages of connection and nurture, resilient joy and freedom.
Tell a story of loss through graphic representation, weave in humour and personal feeling.
Notes about submissions
We want long-form journalism, personal stories of transformation, short bursts of feelings, and nuggets of inspiration. Pick your aspect of the topic and expand with personal experience, researched wisdom, or spiritual insight.
In a great pitch, you describe the story, explain how it's a perfect fit for Geez, list the sources you'll consult, and state why you're the best person to write it. Please include a brief bio and where you live. Ideally, pitches are a page or less. Note that if you send us 20 pages, we likely will not be able to read it.
1. Longer non-fiction pieces, length: 650 or 1300 words
We're looking for creative non-fiction essays, investigative articles or research-based pieces on the topic above. While a reference to your personal experience is welcome, readers need wisdom from other sources as well (interviews, books, articles, theologians, social-justice activists, academics, and moms and dads). Pitches should be one page, touch on the wider context of your topic and name at least one other source you will be consulting. If your pitch is accepted you'll usually have three to four weeks to complete the piece.
2. Flash non-fiction, length: 50-350 words
These are short, personal experiences or insights. Your piece should capture a moment that illuminates a larger issue or convey a feeling familiar to us all. This is a chance to bring hope, insight, emotion, and connection to readers. Think of it as a snapshot with words.
3. Photos/illustrations:
Consider the topic above and send original photographs (i.e. you took the photo) or illustrations that provoke or pacify, animate or incite. Or, if you know of a photographer or illustrator who can deliver an awesome photo essay or series of drawings and is willing to get big play in a premium little magazine for a modest honorarium, please pass this pitch along. Note: artwork pitches and submissions will be given more time, due June 15. 
4. Poems:
In each issue we aim to publish 2 or more poems, often with one poem per page. Poems may relate closely to the theme, or not. We'll look at them all.
Tips for pitches:
The Geez project is a discussion among people of faith seeking social justice. Our readers and writers express this through art, activism (a creative critique of those in power and the structures that keep them there, the promotion of alternative practices that subvert such powers), contemplation, and a more-grounded, interconnected approach to living.
Additional info:
Before pitching, please read our guidelines for writers. Ideally we would like to respond personally to every piece of correspondence we receive. But given the number of submissions we receive – and having tried to respond to all – we realize it is just not possible. If you do not hear back from us within four weeks of the deadline assume that we were unable to use your submission.
Deadline for pitches: May 10, 2020
We look forward to seeing what you send!
Sincerely,
Lydia Wylie-Kellermann, managing editor
Kateri Boucher, associate editor
Lucia Wylie-Eggert, art director
Send pitches, manuscripts and images to
Geez Editors,
email: stories [at] geezmagazine [dot] org
mail: Geez magazine, 1950 Trumbull, Detroit, MI 48216 USA
Image credit: "Calavera BN," Juanedc CC, https://www.flickr.com/photos/juanedc/9057708920/