Call for pitches: Geez 30, Redoing Schooling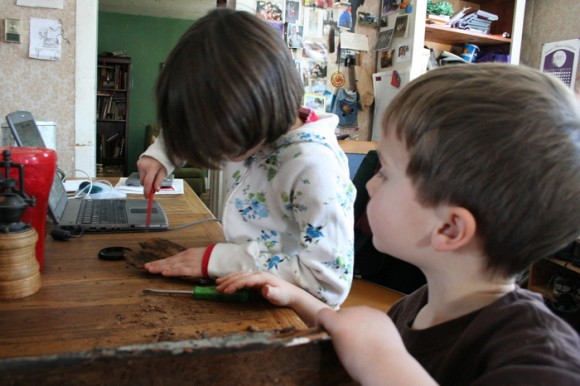 A look at un-schooling, de-schooling, home-schooling
Deadline: February 4, 2013
In our next issue we consider unschooling as a practice of freedom for all of us, not only our children. We want perspectives on liberated learning from home-schoolers, school-of-lifers, public intellectuals, anti-establishment artists and armchair philosophers.
We seek reasons for or against home-schooling (why do you take your kids out of school, how does that help the wider society?). We want stories about de-schooling (for example, how can we unlearn the bossy, regimented instruction that floods our offices, pulpits, coffee shops and bedrooms?).
In the broadest terms, we're looking at how we learn in our society and asking who benefits from this system of education. Do you agree with those who say we're training kids to be compliant workers and duped consumers in a capitalist society? What are positive alternatives?
We are influenced by books like Paulo Freire's Pedagogy of the Oppressed, bell hooks's, Teaching to Transgress and Matt Hern's Everywhere All the Time.
But don't let our academic flavour sour your imagination. We want stories of low brow alt ed, tales of self-taught success and horrors of home-schooling gone bad. Send us your pitches to chew on.
Finally, because we fret about the negative impact of Christianity (does it have to be so judgemental, exclusive, individualistic, merit-based) please share your stories and visions of positive or alternative Christian traditions and spiritual influences on education. Tell us your plans for de-schooling Sunday school or why you went – or didn't go – to Bible college or seminary.
Submissions
1. Longer non-fiction pieces, length: 750 or 1500 words
We're looking for creative nonfiction essays, investigative articles or research-based pieces on the topic above. While a reference to your personal experience is welcome, readers need wisdom from other sources as well (interviews, books, articles, theologians, social-justice activists, academics and moms and dads). Pitches should be one page, touch on the wider context of your topic and name at least one other source you will be consulting. Here's a request: Please think of yourself as a Geez contributing editor. Ask yourself, What would readers who are social-justice oriented and at the fringes of faith want to read on this topic? If your pitch is accepted you'll usually have 2 or 3 weeks to complete the piece.
2. Flash non-fiction, length: 50-350 words
These are short, personal experiences or insights. Your piece could capture a moment that illuminates a larger issue or convey a feeling familiar to us all. This is a chance to bring hope, insight, emotion and connection to readers. Think of it as a snapshot: capture a feeling that relates to the theme.
3. Photos
Consider the topic above and send original photographs (i.e. you took the photo) that provoke or pacify, animate or incite.
Tips for pitches
The Geez project is a discussion among people of faith seeking social justice. Our readers and writers express this through art, activism (a creative critique of those in power and the structures that keep them there, the promotion of alternative practices that subvert such powers), contemplation and a "more-grounded, inter-connected" approach to living.
New to Geez? Try pitching for our sections: Culturosities, Civil Disobedience, Experiments and Reviews.
Additional info
Before pitching, please read our guidelines for writers here
The most up-to-date information on upcoming issues is available here
Ideally we would like to respond personally to every piece of correspondence we receive. But given the number of submissions we receive – and having tried to respond to all – we realize it is just not possible. If you do not hear back from us within six weeks assume that we were unable to use your submission.
Deadline for pitches: February 4, 2013
Send pitches, manuscripts and images to
Geez Editor, Aiden Enns
email: stories [at] geezmagazine [dot] org
mail:  Geez Magazine 400 Edmonton Street Winnipeg MB R3B 2M2 CANADA