Call for Pitches: Geez 65 Sex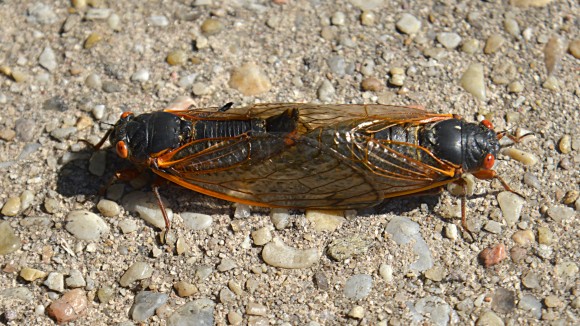 Deadline for Pitches: February 13, 2022
Recognizing the power of the erotic within our lives can give us the energy to pursue genuine change within our world, rather than merely settling for a shift of characters in the same weary drama. – Audre Lorde, Uses of the Erotic: The Erotic as Power
Holiness is the union we experience with one another and with God. Holiness is when more than one become one, when what is fractured is made whole. Singing in harmony. Breastfeeding a baby. Collective bargaining. Dancing. Admitting our pain to someone, and hearing them say, "Me too." Holiness happens when we are integrated as physical, spiritual, sexual, emotional, and political beings. – Nadia Bolz-Weber, Shameless: A Sexual Reformation
We are taking on the taboo and goodness knows we need to. Sex is so often at the heart of Christian shame and violence. What healing do our spirits and bodies need? How can we lean into pleasure and joy? What liberation can be found in subverting tradition – or reclaiming it?
So, what do we want this issue to feel like? We hope that it will feel healing, joyful, loving, playful, permission-giving, honouring, celebrating, invitational, accessible, life-giving, generative, sacred, ordinary, and mundane.
What do we not want this issue to feel like? This one is trickier! We know that we don't want it to feel shaming in any way. Beyond that . . . we want to welcome expressions of (consensual) intimacy, sensuality, and pleasure. But we also know that Geez copies often find themselves left on coffee tables frequented by children or passed around a kitchen table of teenagers. We want to make sure this issue is free to travel to all of those same places bringing with it delight, joy, and perhaps some surprise. So we will be cautious about including pieces that are explicitly graphic or "X-rated" (although we very much support that kind of content, and trust that there are other beautiful mediums where readers can engage with it).
We could spend a year's worth of issues exploring the abuse and trauma of sexual violence, particularly within the Christian tradition, which leaves shame and self-loathing in its wake. Instead of focusing on that here, our dream for this issue is to find healing and delight. A space to reclaim the power and intimacy of our bodies.
We want to hold space in this issue for comfort and discomfort, honouring each of our own needs and embodied experiences.
Questions for Prodding your Imagination:
- How is sex understood in different cultures and traditions?
- Dominant religious and cultural norms still reinforce (heterosexual) marriage and monogamy as the only legitimate forms of sexual expression. How can we be liberated from these institutions?
- How could queerness, polyamory, relationship anarchism, or other non-dominant practices help heal us and our communities?
- Even as we resist marriage hegemony, is there anything subversive or liberatory about reclaiming monogamy?
- What does healing look like from religious abuse and trauma around sex (ex. purity culture, sexual abuse scandals, etc.)? How can we create spaces in our own religious and spiritual communities that offer healing, care, or restorative justice?
- What are the gifts of bringing conversations around sex into public spaces (like this magazine)? And what are the gifts of privacy and boundaries?
- How has sex been colonized? What does it look like to decolonize our sexual/reproductive/erotic expressions or practices?
- What have you learned from queer theology? What does it offer us as we engage with the Bible or other sacred texts?
- Why choose celibacy or monasticism? What role do these sexual expressions play in your culture or in your community?
- How can we uplift sex work?
- In mainstream culture, sex is often associated with young people. How can we honour and affirm the sexualities of those who are aging?
- How does sex relate to embodied practice/ritual? To activist and movement work?
- What does sex have to do with the natural world? How do we relate to it with other creatures and plants in our watersheds?
- Sex in community living can be complicated. Dare we dig a little deeper?
- In mainstream Christian spaces, sex and procreation are often conflated. What are other ways of thinking about the places they overlap and the places they don't?
- How do we talk to kids about sex?
- Let's talk about consent!
- Audre Lorde wrote about the uses of erotic. How does the erotic engage power, pleasure, creativity?
- How do we meet the divine in sex?
- How do we care for ourselves sexually?
Ideas for Stories:
Write us a conversation between two characters: polyamory and monogamy.
Craft some curriculum to help queer sex education.
Draft a love letter to your body.
Share some funny stories.
Send prayers, liturgies, blessings.
Notes about Submissions
We're looking for long-form journalism, personal stories of transformation, short bursts of feelings, and nuggets of inspiration. Choose an aspect of the topic and expand with personal experience, researched wisdom, or spiritual insight.
A great pitch will describe the piece, explain why it's a perfect fit for Geez, list the sources you'll consult, and state why you're the best person to write it. Please include a brief bio and where you live.
Ideally, pitches are a page or less. Note: if you send us 20 pages, we likely will not be able to read it. If you already have a completed manuscript, poem, photo, or design, feel free to submit it as well.
1. Long-form nonfiction (600, 1200, or 1800 words)
We're looking for creative nonfiction essays, investigative articles or research-based pieces on the topic above. Wisdom from other sources is welcome, but not required if you are bringing your own embodied experience.
2. Flash nonfiction (50-300 words)
These are short, personal experiences or insights. Your piece should capture a moment that illuminates a larger issue or convey a feeling familiar to us all. This is a chance to bring hope, insight, emotion, and connection to readers.
3. Photos/Illustrations:
Consider the topic above and send original photographs or illustrations that provoke or pacify, animate or incite. Note: artwork pitches and submissions will receive responses after written pitches. It could be 2 months before you hear back.
4. Poems:
In each issue we aim to publish 2 or more poems, often with one poem per page.
Additional Info:
Our readership is split between Canada and the US with some wider international readership as well. Please consider this in how you approach your topic.
Ideally, we will respond personally to every piece of correspondence we receive. But given the number of submissions we receive, it is not always possible. If you do not hear back from us within four weeks of the deadline assume that we were unable to use your submission.
Contributor Honorariums:
We are a small nonprofit that currently offers very modest honorariums. Depending on the length, we usually offer between $50 and $100.
Deadline for pitches: February 13, 2022
We look forward to seeing your submissions!
Sincerely,
Lydia Wylie-Kellermann, managing editor
Kateri Boucher, associate editor
Lucia Wylie-Eggert, art director
Send pitches, manuscripts, and images to: 
Geez Editors
email: stories [at] geezmagazine [dot] org
mail: Geez magazine, 1950 Trumbull, Detroit, MI 48216 USA
To join our Writers List, click HERE.
Image credit: "Two Cicadas Mating," G. Edward Johnson CC, Wikimedia Commons.