Privileged? We need to talk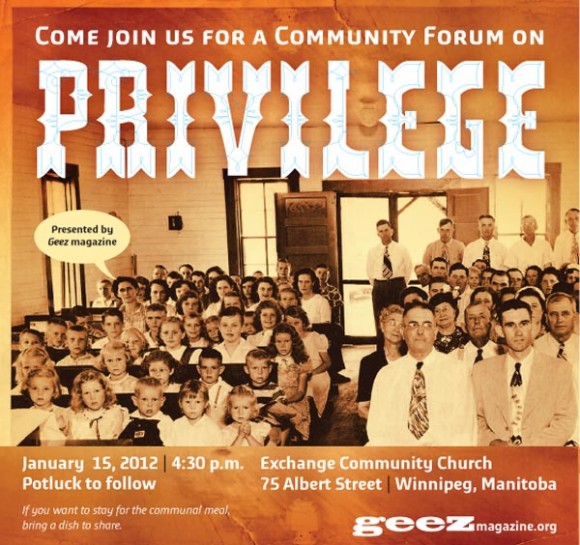 Geez has a privilege problem: we're too white, middle-class, heterosexual, ableist, and Christian, and we let men talk too much. That's why our new issue takes on the tricky topic of privilege. We want to move past feeling guilty and do something about it – but where do we start? We have some ideas, and we want to hear yours.
Geez 24 on privilege is one place to start, and how about getting together with the community of Geez readers, supporters and contributors to talk about privilege?
You are invited to the Geez community forum on privilege.
Sunday, January 15 at 4:30 p.m.
Exchange Community Church
75 Albert Street (2nd floor)
Winnipeg (half a block south of Mondragon)
Bring your ideas, your feedback on the new issue and some food if you want to stay for the potluck afterward.
Click here for a poster. Put it up at your school, work, or church!
See you there!