New article online: 40-foot inflatable missile protest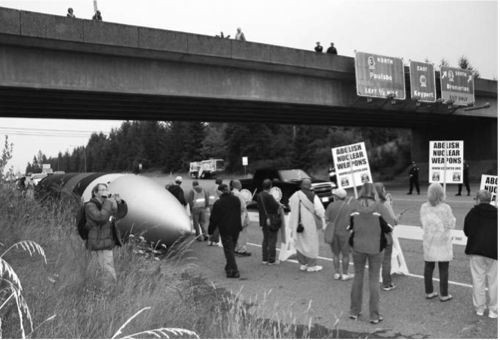 Props that grab the attention of the public and the media are very important if an act of civil disobedience is to be noticed. Former nuclear submarine captain Tom Rodgers created an eye-grabbing prop for his protest at a naval base in Washington state; he utilized a full sized inflatable model of a nuclear missile.
Click here to read the entire article.