The Intentional Community House Warming Set – $35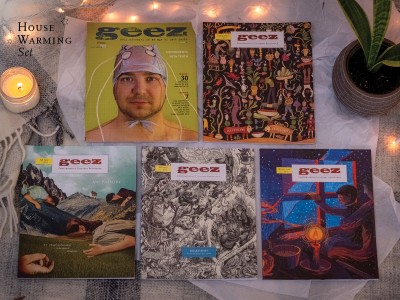 Dorothy Day said, "The only solution is love and that love comes with community." But we know it ain't always easy! Spread the love with this set for new or continuing communities.
Includes Geez 13: Experiments with Truth, Geez 35: The After Failure Issue, Geez 37: Happiness is Illusive, Geez 43: The Collectivity Issue, and Geez 55: Entertaining Angels (the hospitality issue).