Summoning Advent Stillness - $15 [SOLD OUT]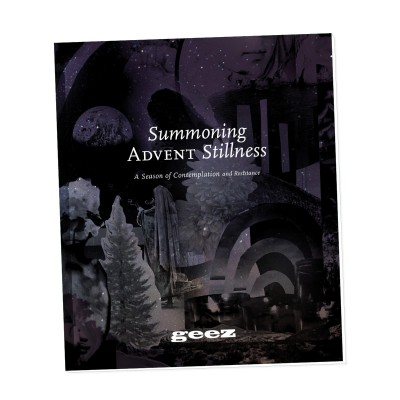 You surprised us! The print edition of this booklet is SOLD OUT for Advent 2020.
Due to high demand, we are offering a digital download by-donation for those interested in following along through the Advent season. Contact lydia@geezmagazine.org to order yours.
A daily Advent reflection book produced by Geez featuring many of our regular contributors. Turn off the lights. Light a candle. Open the pages.
The booklet is aprox. 14 × 15.25 cm (5.5 × 6.5 inches) and 68 pages. Printed on post-consumer paper.