The Anticapitalist Action Set – $20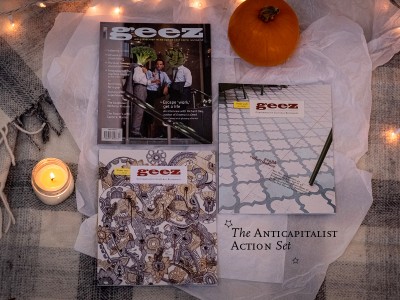 Feel in the mood to buy something, but trying to resist capitalism? Look no further! This set guides us towards alternative economics and radical redistribution. Warning: Geez is not liable for any major life changes that may occur as a result of reading these magazines.
Includes Geez 17: The Work Issue, Geez 51: Wealth Redistribution, and Geez 63: Sound the Trumpet (the Jubilee issue).