Rebels and Saints: A Perpetual Movement Calendar for Kids – $20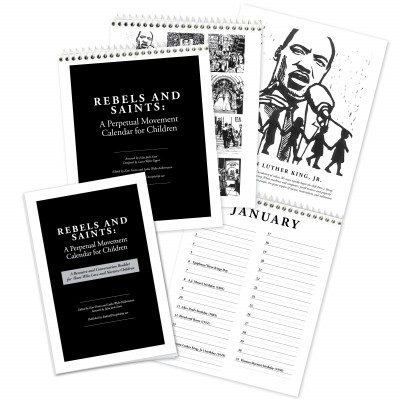 Edited by Kate Foran and Lydia Wylie-Kellermann. Woodcuts by Julia Jack-Scott. Designed by Lucia Wylie-Eggert.
A wall hanging perpetual calendar listing movement leaders' birthdays and historic moments. It also includes a small resource book for parents or communities on ideas of how to use the calendar and lists of children's books to accompany the calendar.