The Pleasure Set – $35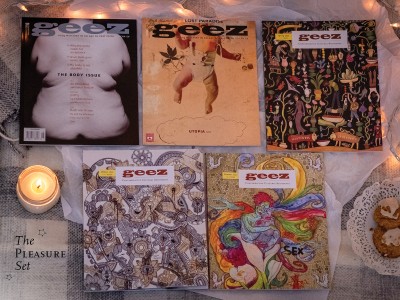 A set worthy of your bedside table. These issues will help you liberate your body, mind, and spirit from institutional church harm. Lean into pleasure, joy, and rest.
Includes Geez 18: The Body Issue, Geez 25: The Utopia Issue, Geez 37: Happiness is Illusive, Geez 63: Sound the Trumpet (the Jubilee issue), and Geez 65: Healing Sex.